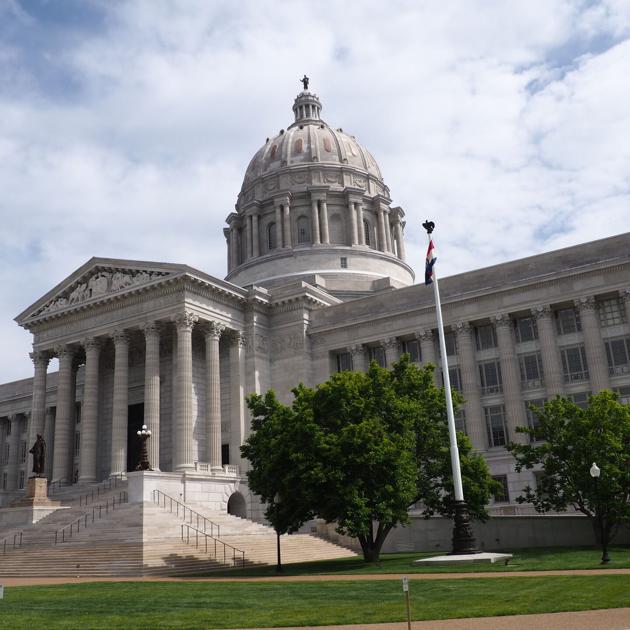 (The Center Square) – Missouri lawmakers adopted an occupational license reform package in 2020 that included a universal licensing reciprocity provision being used as model legislation across the nation.
During the recently concluded 2021 legislative session, a bevy of occupational licensing measures were proposed with at least one omnibus bill adopted and sent to Gov. Mike Parson's desk.
House Bill 476, filed by Rep. Derek Grier, R-Chesterfield, relaxes licensing requirements for myriad professions and services, from pesticide dealers to occupational therapists, dieticians, architects and hair shampooers.
HB 476 adopts the Missouri Occupational Therapy Licensure Compact, which provides mutual recognition of occupational therapy licenses from other states.
Although the state adopted universal licensing reciprocity in 2020 making it easier for licensed professionals to work in Missouri, the tweak outlined in HB 476 should make it easier for Missouri occupational therapists to relocate and continue working elsewhere.
The 69-page HB 476 goes into detail for some of the professions discussed, including the plight of hair-shampooers in Missouri.
Under the bill, the state's Division of Professional Registration (DPR) cannot require a license if a worker is only engaged in shampooing, relieving the shampooer of a previous requirement that he/she complete hundreds of hours of training and pay fees required to be a fully licensed cosmetologist in Missouri.
"This measure will significantly reduce the price of becoming a shampooer and make it much easier for salons and barbershops to hire shampooers," the bill states.
HB 476 started out as a proposal to expand Missouri's licensing reciprocity laws to cover licenses issued on 21 military bases in Missouri but grew as it matriculated through committees and floor votes.
After the initial measure was adopted by the House on Feb. 18 in 148-1 vote, it was significantly expanded by the Senate, which approved the amended HB 476 on May 3 in a 34-0 tally. The next day, the House sent it to Parson's desk in a 151-0 vote.
Grier was also the sponsor of 2020's HB 2046, which, among other provisions, allows individuals who hold professional licenses in other states or Washington, D.C., to acquire an equal license in Missouri for certain jobs.
HB 2046 established the Missouri Fresh Start Act & Expanded Workforce Act, which bans occupational licensing boards from denying licenses based on criminal history with the exception of violent or sexual crimes or crimes related to the licensed profession.
Grier was invited by the Trump White House and legislatures nationwide to speak about occupational licensing reform and HB 2046's universal licensing reciprocity.
"Breaking down barriers to work is my No. 1 priority in the legislature," he told the Missouri Times. "We set an example across the entire country for how to do things and other states are now following suit. If you talk to our Department of Professional Registration, they will tell you it's already having a massive impact. There are hundreds of people already impacted, and there will be thousands more in the future."
While 2021's reform measures were "small steps," they were still welcome, economist Corianna Baier wrote in a May 18 Show-Me Institute blog.
"Missouri made a great leap forward last year with universal licensing reciprocity. This year it seems we are only getting small steps, but if (and that's a big if with some of these measures) we are moving in the right direction, it's a win for Missourians," Baier wrote.