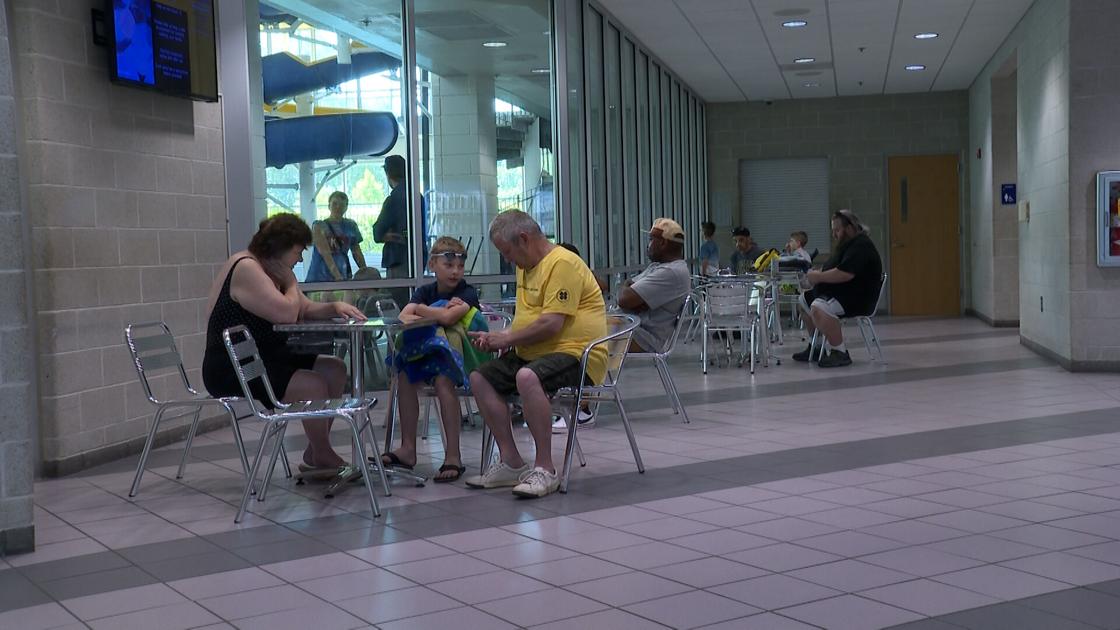 COLUMBIA – As the weather starts heating up, mid-Missouri has many ways for people to stay cool.
The Activity & Recreation Center in Columbia provides two cool hallways for people to sit down, drink some water and relax for a bit.
For Leroy Sharp, a Columbia citizen since 1968, cooling centers such as the ARC aid in his health, especially as a cancer patient.
"I have all kinds of activities going on but to exercise and saying cool is one of the reasons I'm right here," Sharp said.
Sharp bikes one hour a day three times a week, but when it's hot, he's at the cooling center getting his workout in.
According to Center Administrator Nathan Baysinger, for the Clarke Senior Cooling Center in Jefferson City, Sharp is doing all the right things.
Success! An email has been sent to with a link to confirm list signup.
Error! There was an error processing your request.
"Whenever you're just out in the heat and you feel like you're acclimated to it it's very easy to just unintentionally feel woozy and be dehydrated," Baysinger said. "Particularly for seniors you're in a really poor position for your legs to buckle and to fall, you don't want to fall someplace inconspicuous."
There are several cooling centers available for people to utilize throughout Columbia. Most places residents are recommended to just utilize the hallways and drinking fountains and should buy passes to use the rest of the equipment.
Cooling centers in Columbia:
Activity & Recreation Center (ARC) at 1701 W. Ash St. – 573.874.7700
Boone County Government Center at 801 E. Walnut St. – 573.886.4305
Columbia/Boone County Public Health and Human Services at 1005 W. Worley St. – 573.874.7355
Salvation Army Harbor House at 602 N. Ann St. – 573.442.1984
St. Francis House at 901 Range Line St. – 573.875.4913
Cooling Centers in Jefferson City:
Clarke Senior Center at

1310 Linden Drive, Jefferson City, MO 65109

–

573.634-8020

Missouri Regional Library at 214 Adams St – 573.634.2464
[ad_2]

Originally Appeared Here