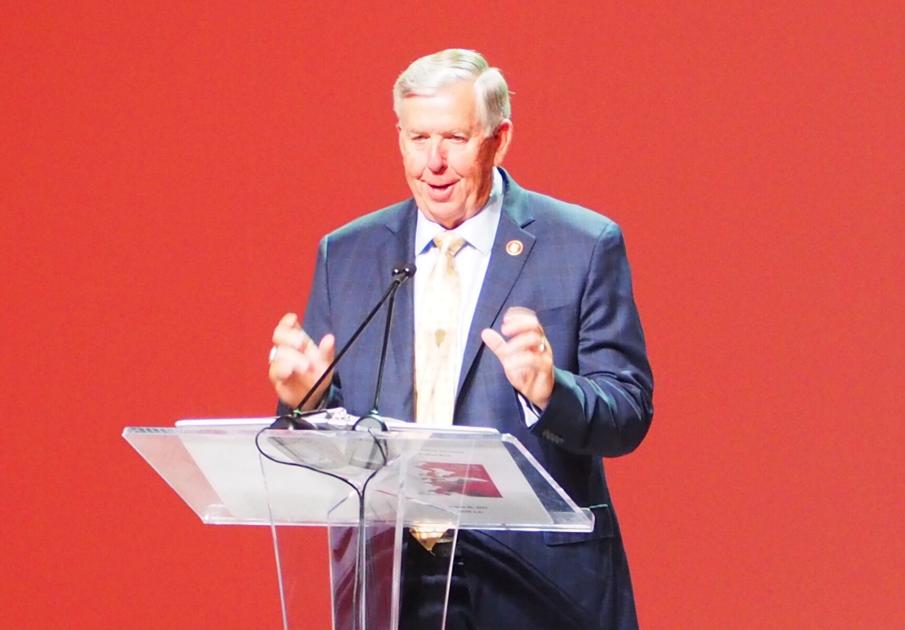 (The Center Square) – A dozen medical groups and Missouri's largest association of businesses are asking Gov. Mike Parson to extend the state of emergency for a fourth time to allow licensing reciprocity for out-of-state health care workers.
Parson declared a state of emergency on March 13, 2020, at the beginning of the COVID-19 pandemic. The governor made three additional extensions. The latest was March 26 and will expire on Aug. 31.
Rep. Mike Stephens, R-Bolivar and chairman of the House Health and Mental Health Policy Committee, said the emergency declaration can be fully extended, partially extended or left to expire. He said he was in touch with the governor's office on Thursday and suggested extending three medical provisions.
"What I am hoping for and have been advocating to the governor's staff is areas where regulations have been relaxed or changed that have been very helpful in dealing with COVID recovery and with providing health services to underserved areas," Stephens said.
Stephens said waving regulations to allow advanced practical registered nurses to travel greater distances from their supervising physicians is helping provide health care in rural areas. He said lifting restrictions on telemedicine is providing more access to care and intrastate license reciprocity of health professionals is reducing staffing shortages.
The emergency declaration  included a wide range of waivers providing flexibility for hospitals to adapt to the public health emergency, said David Dillon, vice president of public and media relations for the Missouri Hospital Association. Hospitals were allowed to operate above the licensed bed count or move beds between categories of care.
In a letter sent to Parson by 10 medical associations was a request for the emergency declaration to "be extended for the foreseeable future, along with all waivers presently in place. This will ensure continuity of operations and the ability of health care providers to continue to coordinate patient care along the continuum. Extension of the waivers will ensure we are able to adapt and respond to the next phase of the pandemic, whatever it may be."
The letter sent on Tuesday was signed by leaders from the Ambulance District Association of Missouri, the American College of Obstetricians and Gynecologists, the American College of Physicians, the Missouri Ambulance Association, the Missouri College of Emergency Physicians, the Missouri EMS Association, Missouri Health Care Association, the Missouri Nurses Association and the Missouri Primary Care Association.
"This flexibility also extends to independent physician offices as well, many of whom operate without the resources of large health systems yet still care for COVID patients in and out of the hospital," wrote Jeffrey Howell, vice president of the Missouri State Medical Association, in a separate letter to the governor asking for an extension.
Daniel Mehan, president and chief executive officer of the Missouri Chamber of Commerce and Industry, in an Aug. 23 letter urged the governor to consider health care resources and the state's economic recovery when deciding about an extension.
"These measures have provided critical support to our health care system and our business community at large throughout the pandemic," Mehan wrote. "As the pandemic continues, so must these critical resources so that our health care professionals are able to continue to respond to Missouri's COVID-19 case load. With the support provided by the continuance of Missouri's emergency declaration and COVID-19 related waivers, our state will remain in a much better position to carry on fighting this disease, supporting our health care providers and restoring our economy."
Missouri's seven-day average of COVID-19 hospitalizations was 2,319 and patients in intensive care units was 672 on Tuesday. On June 2, the seven-day average was 662 hospitalizations and 150 in ICU.
"If the current level of COVID-19 infections and hospitalizations has not decreased, the MHA urges the governor to extend the emergency declaration and maintain all waivers presently in effect," wrote Herb Kuhn, president and CEO of the Missouri Hospital Association, in an Aug. 6 letter to Robert Knodell, acting director of the department of health and senior services. "These waivers ensure hospitals can continue to respond to increasing numbers of COVID-19 patients quickly, efficiently and absent regulatory burden. The state's willingness to provide hospitals and other health care providers the flexibility to address the variety of issues – foreseen and unforeseen – that have arisen during the past 16 months has been critical to the state's success in managing the pandemic."
An email to the governor's office on Wednesday afternoon wasn't returned.
Updated Information
Story updated with comments and information from Rep. Mike Stephens at 4:30 p.m. on Thursday, Aug. 26.
[ad_2]

Originally Appeared Here