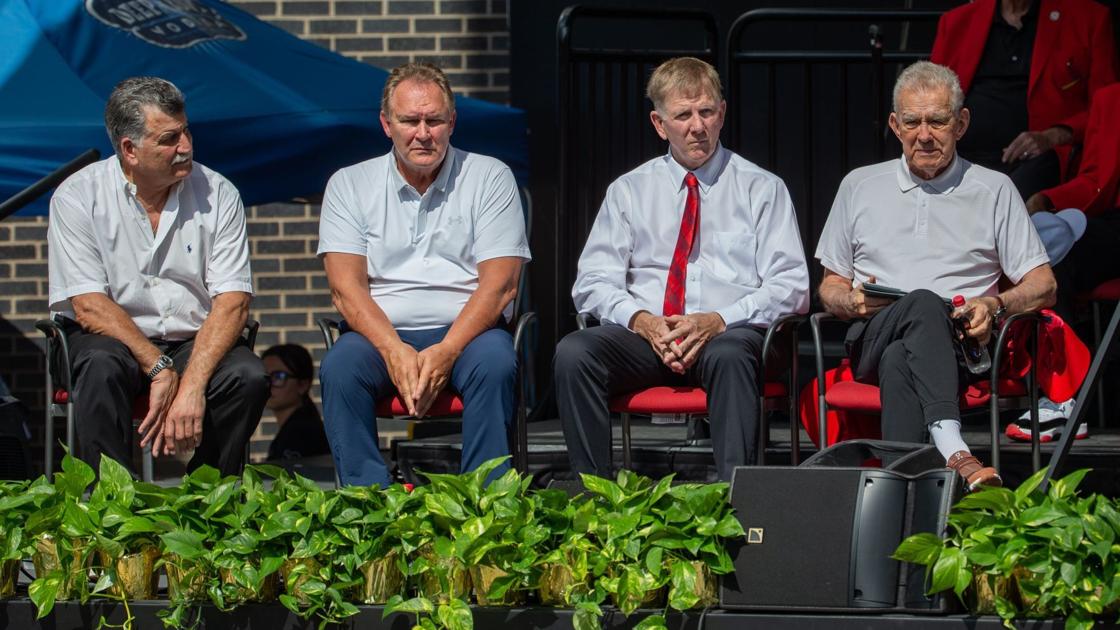 Tudor noticed the relationship even before he joined the Cardinals.
"Sitting in the visitors' dugout when I was with Pittsburgh," he said, "watching these guys play, listening to the crowd, wondering what it might be like to play here, and then getting the opportunity the next season. It's just a great place to play. It's a cumulative thing, game after game, seeing the support the fans showed for players, it's just a great place to play."
The Cardinals Hall of Fame is the third for Tudor, following the halls at Peabody (Mass.) High and Georgia Southern University. "This is a special one because it's quite a crowd," he said. "High school was because of what I had done afterward, college more so the same."
Herr, Hernandez and Tudor were all voted in by fans — White was selected by the committee that looks at older players — and all played in the '80s, a golden era in Cardinals baseball where the team went to the World Series three times, winning once, in 1982. Herr points to that as a reason why he was even there on Saturday.
"It's really bizarre," he said. "I understand part of the dynamic as to why I got voted in. There were Hall of Famers on the ballot, Steve Carlton and Lee Smith. They voted me in instead of them. How do you figure that one out? There was such a connection between those '80s teams and the fans and this was a fan vote. I think that connection is why I'm standing here. I was part of all three of those championship teams, a very big part of two of them."
[ad_2]

Originally Appeared Here