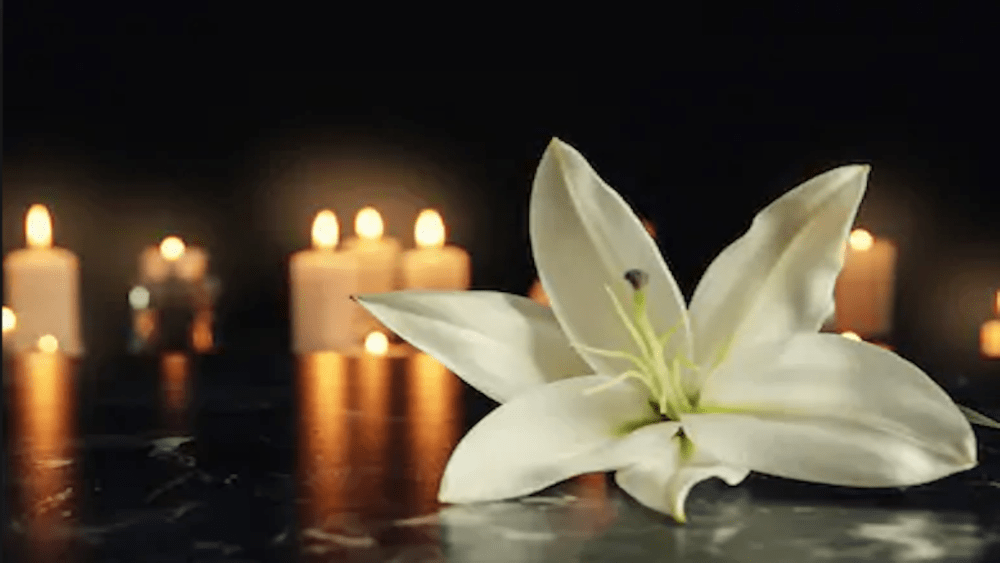 Dorthy May Fox, age 86, of Jefferson City, passed away peacefully Thursday, August 5, at her home, surrounded by her loving family.
She was born on September 7, 1934 in Jefferson City, the daughter of Clellie Cundiff. She was married on September 6, 1963 in Jefferson City, to James Fox who survives at the home.
Dorthy graduated from New Bloomfield High School then worked in various positions with the International Shoe Factory from which she retired in 1963 after 15 years to dedicate her life to caring for her family. Dorthy was proud to be a homemaker and tend to the needs of her husband and children.
Being very skilled with a needle and thread, Dorthy enjoyed sewing and making quilts for her grandchildren and family. She was a gifted artist and expressed her talent through various crafts. She liked pottery and ceramics and was even a member of the Ceramics Club. She was very proud of her children and grandchildren and cherished the time she spent with them at family gatherings and holidays. Dorthy will always be remembered as one who would do anything for anyone. She was a generous woman with a sweet, warm demeanor and truly made the world a more beautiful place.
Dorthy is survived by her loving husband of 58 years, James; children, Debra Mullins (Jim) of Sweet Springs, Darrell Ivie of Marshall., Julie Fox of Oklahoma City, and Terry Fox (Deidra) of Warsaw; numerous beloved grandchildren and great-grandchildren.
She was preceded in death by her parents; one daughter, Donna Campbell; and one son-in-law, Jim Mullins, Jr.
Visitation will be held at 10 a.m. until 11 a.m. on Monday, August 9 at Freeman Mortuary.  The general public is welcome to attend the visitation while following social distancing guidelines. Anyone is welcome and encouraged to wear personal masks or other facial covering.
Funeral services will be conducted at 11 a.m. Monday, August 9 at Freeman Mortuary with the Reverend Monsignor Robert Kurwiki officiating. Graveside services and interment will be held at 3 p.m. at Ridge Park Cemetery in Marshall.
A webcast of the funeral service will begin at 11 a.m. for friends that are not able to attend by going to his memorial page on Freeman Mortuary's website.
In lieu of flowers, memorial contributions are suggested to the Dorthy Fox Memorial Fund.
Funeral arrangements are under the care of Freeman Mortuary.
[ad_2]

Originally Appeared Here