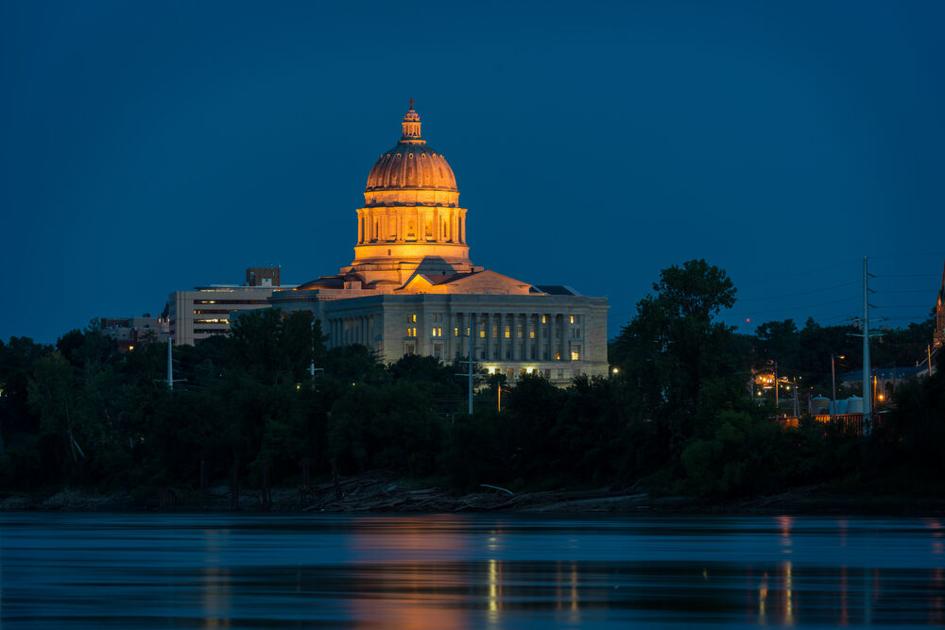 (The Center Square) – Missouri lawmakers pledged a year ago to adopt a COVID-19 liability bill to protect businesses, institutions and health care providers and had opportunities to do so during two 2020 special sessions, including a rare lame-duck session after the Nov. 3 elections.
"If we are to give our state the best chance to recover from this ongoing pandemic, it's imperative we take on these issues sooner rather than later," House Majority Floor Leader Rep. Rob Vescovo, R-Jefferson City, wrote in a Nov. 5 letter calling on Gov. Mike Parson to include COVID-19 liability legislation in the special session.
But Parson, noting the General Assembly would convene its 2021 session in early January, nixed any proposal to expand the special session beyond allocating $1.2 billion in federal COVID-19 assistance.
But on the 72nd – and final – day of Missouri's 2021 legislative session, lawmakers have still not adopted a COVID-19 liability bill and are running out of time to do so.
House and Senate lawmakers must reconcile dueling COVID-19 liability bills by 6 p.m. Friday or face the likelihood of returning for another special session.
The House Elections & Elected Officials Committee is already asking Parson to call a special session to advance a raft of stalled election bills that, among provisions, addresses how absentee ballots are distributed, clarifies "only" citizens can legally vote and prohibits judges from writing ballot language
The Senate passed its COVID Liability Act on Feb. 23 in a 20-13 vote. The bill, Senate Bill 51, sponsored by Sen. Tony Luetkemeyer, R-Parkville, languished in the lower chamber until it was advanced by the House Special Committee on Litigation Reform on March 25.
On April 26, SB 51 was rejected 7-3 by the House Legislative Oversight Committee. The panel agreed, 8-3, on May 3 to reconsider and on Thursday advanced SB 51 in a 6-5 vote to the House floor.
Meanwhile, the True COVID Liability Act, was approved by the House 114-38 on May 4. House Bill 1358, sponsored by Rep. Ben Baker, R-Neosho, passed through the Senate General Laws Committee on May 7 and, on Thursday, was advanced with a 'do pass' verdict to the Senate floor.
As lawmakers convened Friday, the Senate's COVID Liability Act was on the House floor and the House's 'True COVID Liability Act' was on the Senate floor with chamber delegates in conference.
Luetkemeyer's SB 51 is more expansive than Baker's HB 1358 and has drawn criticism that it would give cover to negligence.
"It's shameful that this is even a thing for us to be protecting negligence. It is our job to protect not only the consumers, our neighbors and constituents of Missouri, and this is an utter and complete failure," said Rep. Raychel Proudie, D-Ferguson, who voted against SB 51 in Thursday's 6-5 vote.
Chastising panel members who changed their vote from April 26, Proudie added, "I'm not sure who flipped their vote, but shame on you."
Under SB 51, litigation must be filed within a year of alleged exposure and no entity "engaged in businesses, services, activities or accommodations" shall be liable in any COVID-19 exposure lawsuit unless plaintiff proves an entity "was not making reasonable efforts to comply with applicable government standards, regulations and guidance."
HB 1358 exempts premises' owners from liability unless the owner "knowingly and purposely" caused someone to be exposed and would impose limits on measures used to curb the spread of a contagious disease.
"If (SB51) comes to the floor, then it's something that I'm going to try to make a better bill. And we'll see how that turns out," Baker told reporters Thursday. "I would definitely rather see mine get across the finish line, and I think it addresses the problems and has less unintended consequences."