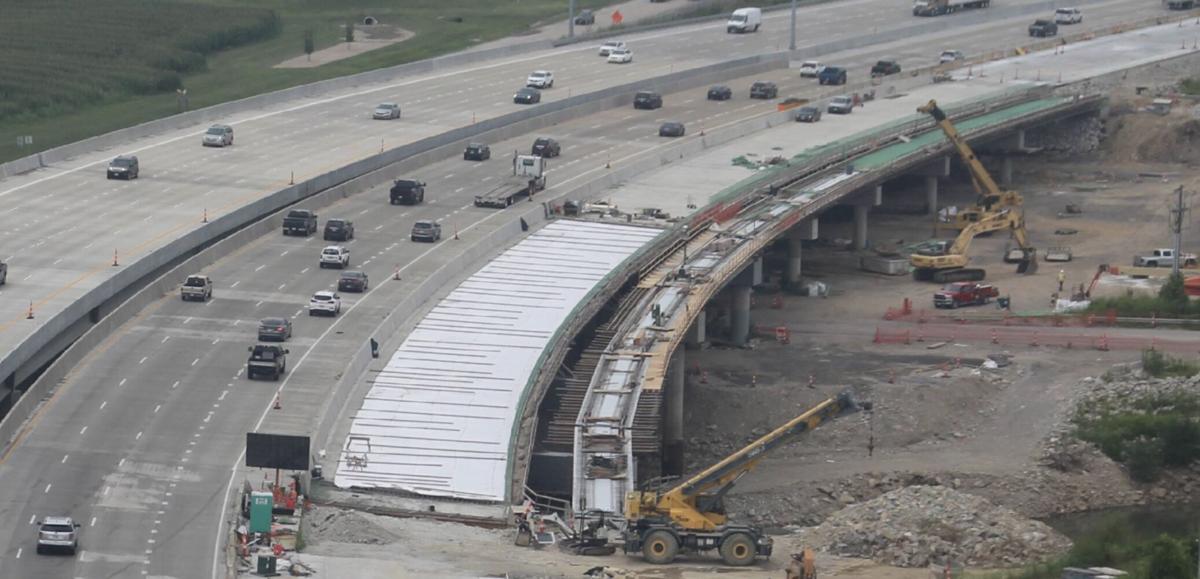 (The Center Square) – As Missourians begin paying higher gasoline taxes in October for road and bridge construction and repairs, the state could receive $6.9 billion if the $1 trillion federal Infrastructure Investment and Jobs Act is passed.
Earlier this week, the White House released fact sheets for all 50 states highlighting the impact of the Senate legislation. Missouri's Republican U.S senators are split on the plan. In addition to transportation funding, the bill includes money for a network of electric vehicle (EV) charging stations and for improving broadband internet access throughout the state and country.
"For decades, infrastructure in Missouri has suffered from a systemic lack of investment," according to the fact sheet. It stated the American Society of Civil Engineers gave Missouri a C-minus grade on its infrastructure report card. Missouri's highway system ranks third in the nation in overall cost-effectiveness and condition, according to the Annual Highway Report published by the Reason Foundation.
The proposed infrastructure legislation will provide Missouri the following over five years:
$6.5 billion for highways and $484 million for bridge replacement and repairs;
$677 million to improve public transportation options across the state;
$99 million to support the expansion of an EV charging network in the state and an opportunity to apply for $2.5 billion in additional grants;
$100 million to provide broadband coverage across the state, including to approximately 330,000 Missourians without access;
help low-income families – approximately 26% of Missourians – afford Internet access.
Sen. Roy Blunt, who will be retiring from the Senate next year, voted to move the legislation for debate while Sen. Josh Hawley voted against it.
"I'm not inclined to spend trillions of dollars in new federal money – trillions – on projects I think that are not related to infrastructure and I think will also send inflation skyrocketing even higher," Hawley told Missourinet earlier this week. "The fact that Missouri families are having to pay more in gas, more for food, more to get their car repaired, I'm really worried about it."
The nonpartisan Congressional Budget Office estimated the bill would widen the federal budget deficit by $256 billion over 10 years
Gov. Mike Parson declined to speculate how the infrastructure bill might influence the Missouri Department of Transportation's (MODOT) road and bridge construction and replacement plan.
"It hasn't passed yet, so I think it's pretty premature to even try to anticipate what's going to be in that bill," Parson told the Missourian.
The governor highlighted how revenue from the new gasoline tax will continue to fund efforts to rebuild bridges and begin other projects.
"We're moving forward every day on projects," Parson said. "As a matter of fact, we have over 250 bridges, and we've got about 125 of them completed and another 125 under contract. The important part of the new funding source is that the local levels are going to get about $450 million. That means cities and counties get about $125 million of that. So they're going to have the opportunity to partner with the state for great things. It's going to be a win-win across Missouri."
The state gasoline tax will increase 73% to 29 cents a gallon in 2025. However, citizens can get back the portion of the new taxes by saving receipts and filing a claim with the state for a refund.
The state tax on a gallon of gasoline will increase 2.5 cents starting in October. The tax will increase 2.5 cents per gallon in each fiscal year until it reaches 29 cents per gallon on July 1, 2025. Missourians currently pay 17 cents per gallon, the second lowest in the nation. 
MODOT estimated a need of $745 million for its projects during hearings on the gas tax. MODOT's budget for fiscal year 2022 is $3.2 billion and it employs 5,100 salaried workers.
[ad_2]

Originally Appeared Here