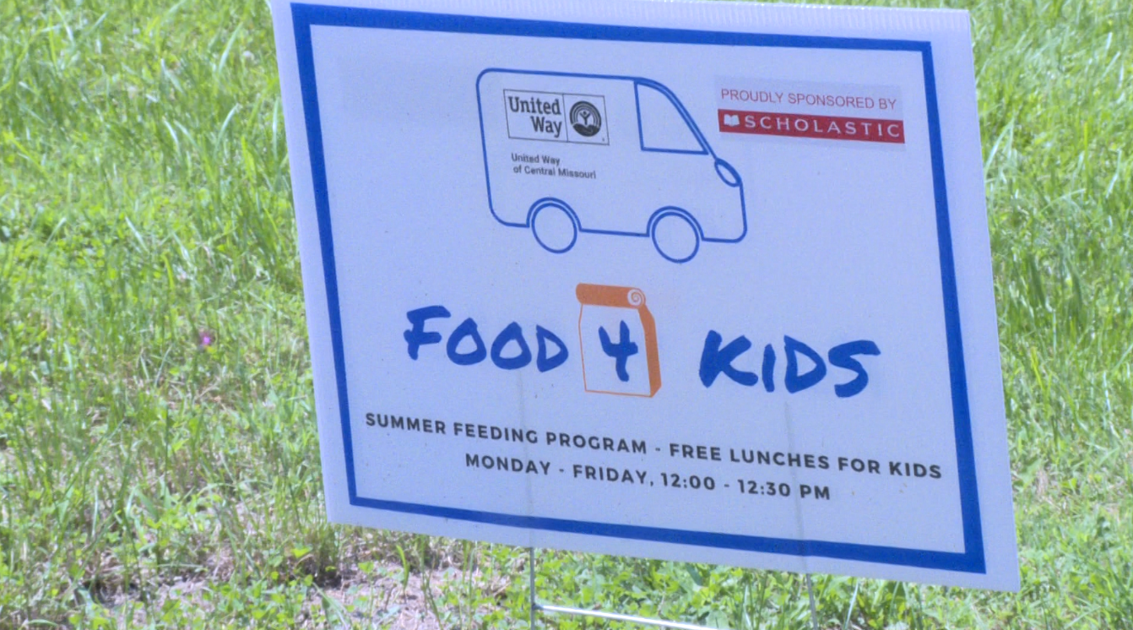 Food 4 Kids is a program that provides lunches to children starting July 5 and going until Aug. 20.
JEFFERSON CITY – Food 4 Kids began Monday, which is a summer feeding program that provides lunches for children in need. The program usually begins right after summer school ends and goes until school starts.
This year the program started July 5 and goes until Aug. 20. Children under the age of 18 are allowed to receive a free lunch. 
The program is led by United Way of Central Missouri. This year's program is sponsored by Scholastic and volunteers who make and take the lunches to the five locations. 
Ann Bax, the President of United Way of Central Missouri, said the lunches they provide are nutritious.
"They get a sandwich, typically a granola bar or something like that, some type of fruit and some sort of nutritious snack," Bax said.
She also explained that it is different everyday because they don't want the children to get tired of the food that is being served.
"We know from years of doing this what the kids like and what they don't like," Bax added.
This year the program is partnering with the Jefferson City police and fire department. On Fridays, representatives from those entities will come to the locations for fun giveaways.
"It might be a game or something they can take home and do or stay at the location and do with the police and fire department representatives," Bax explained.
Success! An email has been sent to with a link to confirm list signup.
Error! There was an error processing your request.
Bax said on Monday, they gave out 70 lunches.
"That is more than we served on average last summer… So, the good news is we have an answer for those children who are hungry in the summer." 
Last summer, the program provided a little over 1,300 lunches, and with the first day, already feeding 70 kids, United Way is predicting to exceed last year's number. 
Sack lunches will be available for pick up at the five following location and times in Jefferson City:
12 to 12:30 p.m.
Intersection of Elm Street & Linn Street
Apache Manor Mobile Home Park, 5101 Business 50
Samaritan Center Parking Lot, 1310 E McCarty Street
12 to 12:20 p.m.
Corner of Edmonds Street & Elizabeth Street
12:20 to 12:40 p.m.
Buena Vista Playground, 1020 Buena Vista Street
[ad_2]

Originally Appeared Here