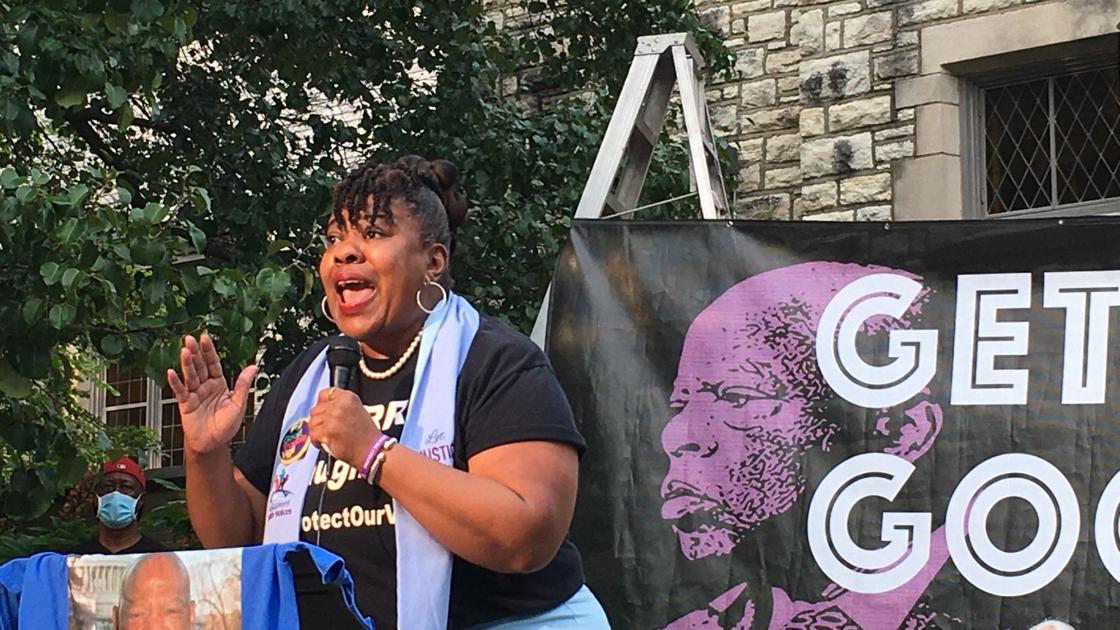 "We're calling on people of faith to help us, to manifest the spirit of John Lewis and get in the way of filibusters and spiritual wickedness in high places," said the Rev. Cassandra Gould of Missouri Faith Voices. "All of God's children must get together so that we can get in good trouble. … Help us get in the way of all these problems that are plaguing us for too long."
The Rev. Linden Bowie, president of the Missionary Baptist State Convention of Missouri, said Lewis lived his life "in an effort to see that which is right, done" who refused to let the country ignore its oppressive beginnings.
"And America began to call him a troublemaker," Bowie said. "I stand here today grateful for the life of John Lewis, a man and a model for us to emulate today. John Lewis gave his living for this cause and we should honor his life and not stop until grace is extended to every form."
Joining Saturday's event was Margaret Haun, 85, of Webster Groves, who marched across the Edmund Pettus Bridge in Selma for voting rights in 1965.
"I marched for a voting rights bill and here we are years later, and we don't have voting rights," Haun said. "It's just what's happening now with so many people not able to vote, or there's legislation in so many states about that. It's horrible. Everybody deserves a right to vote."
[ad_2]

Originally Appeared Here