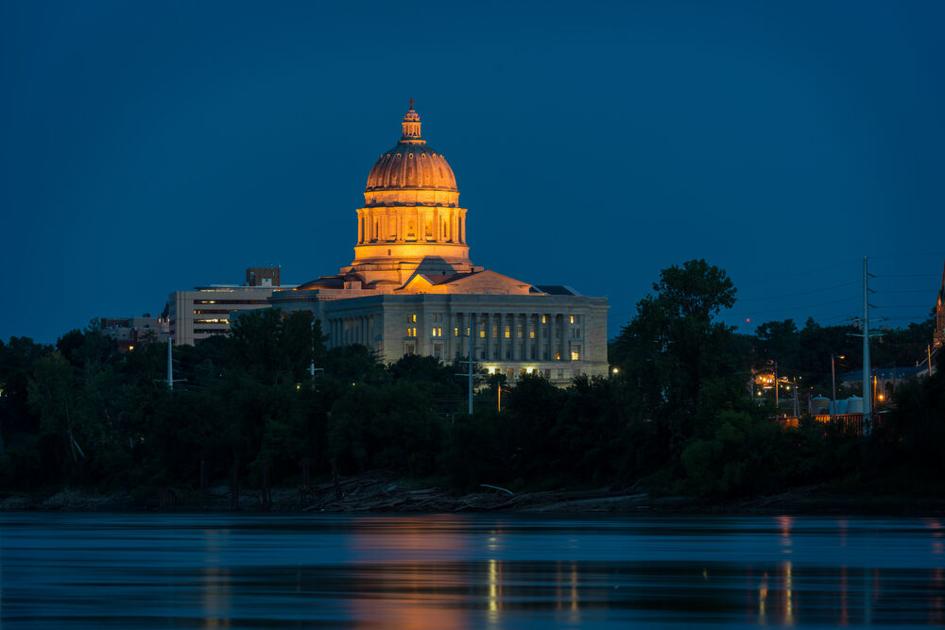 (The Center Square) – The Missouri House Downsizing State Government Committee was created more than a decade ago to ensure the state is not competing with private industry, identify inefficiencies and plot strategies for streamlining bureaucracy.
But after years of restraining government growth, the committee has experienced significant mission creep of its own, expanding its purview into city and county administration, local law enforcement agency mergers and into time itself.
The 14-member panel heard five public hearings Wednesday on proposals ranging from a constitutional amendment banning roadblocks, prohibiting governments from regulating unlicensed motor vehicles on private property, clipping homeowners associations' powers and allowing CPR training acquired through professional or occupational experience to suffice in foster care licensure.
The committee, chaired by Rep. Ben Baker, R-Neosho, and dominated by 10 Republican members, advanced all five public hearing measures to executive hearing committee votes – one step away from a chamber vote – while also sending five bills to the House floor in "do pass" nods.
Three of those five bills propose making daylight saving time (DST) permanent in Missouri and ending the shift back and forth from DST to standard time.
House Bill 822, sponsored by Rep. Michael O'Donnell, R-Oakville, HB 617 filed by Wes Rogers, D-Kansas City, and HB 848 filed by Rep Chris Sander, R-Lone Jack, would make what is now DSL the new standard time.
The bills are symbolic because while federal law allows states to exempt themselves from observing DSL – Arizona and Hawaii are the only two that do – Congress must approve any proposal to stay on DSL all year.
Similar bills were considered last year in Missouri, one of 40 states where such legislation was introduced. This year, at least 30 legislatures are pondering DSL-related bills, according to Congressional Quarterly/StateTrack.
None of the three 2021 proposals would go into effect until Missouri enters into a "pact" with other states, which is where there are differences in the bills.
O'Donnell's HB 822 would require at least two of the eight states that border Missouri join the pact. Rogers' HB 617 would require any 20 states across the country to join together and Sander's HB 848 would go into effect when four or more of bordering states join the pact.
O'Donnell said making DSL permanent would help the economy and improve Missourians health by "creating" an extra hour of afternoon-evening daylight.
Rogers said his constituents want the twice-annual time change ended. Sanders said 13 states have legislation "in the queue" for switching to permanent DSL.
The proposals advanced after public hearings by the Downsizing State Government Committee are:
House Joint Resolution 11, sponsored by Rep. Justin Hill, R-Lake St. Louis, which would ask voters to prohibit roadside checkpoints and roadblocks by law enforcement except in emergencies, such as capturing a fleeing felon, in a November 2022 ballot measure.
HB 1177, sponsored by Rep. Michael Davis, R-Kansas City, would establish the 'Government Lending Transparency Act' which defines the terms "credit support program" and "lending program" and requires the State Auditor to report on all state lending programs and credit support programs at the end of each fiscal year.
HB 511, sponsored by Rep. Tony Lovasco, R-O'Fallon, would prohibit state and local governments from "making or enforcing any statute, ordinance, or rule regarding the parking of an unlicensed motor vehicle on private property if the vehicle is wholly within the property boundaries, is parked on a surface suitable for a driveway or parking area, and is not supported by any device other than its own tires unless it is being repaired for a period not to exceed 72 hours."
The bill, which is similar to a failed measure Lovasco filed last year, would also prohibit state and local governments from "making or enforcing any statute, ordinance, or rule, except for a statute, ordinance, or rule restricting air pollution or noise pollution, that would prohibit or penalize a non-corporate owner or renter of a private, single family residence from using the residence in a way that does not pose a clear and present danger to the health or safety of the neighbors, or would require a non-corporate owner or renter of a private residence to use the property in a way contrary to the wishes of owner or renter."
HB 1122, filed by Rep. Richard West, R-Wentzville, would create 'The Subdivision Property Owners' Protection Act' that prohibits a homeowners association from entering into, amending, or enforcing a covenant, condition, or restriction in a way that imposes more onerous restrictions on the types of use of a homeowner member of the association's real property."
HB 1203, sponsored by Rep. Travis Smith, R-Dora, and 154 of the chamber's 163 members, allows certification for CPR training acquired as part of a professional or occupational training to substitute for any required CPR training a prospective foster care needs to meet before licensure.