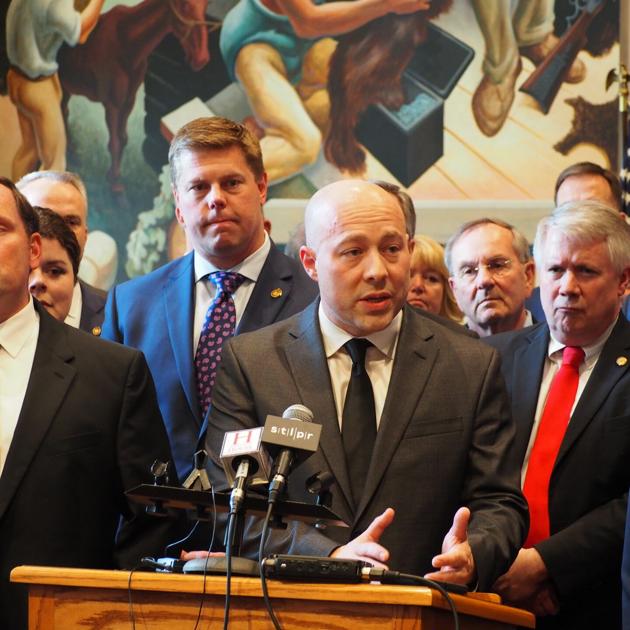 (The Center Square) – Republican statehouse leaders report no concrete progress in negotiations over extending a hospital tax that pays for about one-third of Missouri's $11 billion Medicaid program.
But they are talking, and that's progress, Senate Appropriations Committee Chair Dan Hegeman, R-Cosby, told reporters Thursday.
"We are just visiting with folks and trying to find a path forward," he said. "I am working with (House Budget Committee Chair) Cody Smith and seeing what all the players will be agreeable upon."
Missouri's recently-concluded legislative session featured contention over Medicaid funding as lawmakers "defunded" the expansion voters approved in August. A federal lawsuit to compel the state to fund Medicaid expansion has been filed.
But lawmakers also adjourned without passing a routine housekeeping measure to extend the state's Federal Reimbursement Allowance (FRA) tax.
Hegeman's Senate Bill 1 would allow the Missouri Department of Health & Senior Services (DHSS) to collect $1.28 billion in hospital taxes each of the next two years. FRA revenues would, in turn, draw $2.391 billion in federal funds each of those two years to the state's Medicaid program.
The procedural measure rarely draws controversy – the FRA has been renewed without contention 16 times since created in 1992 – but the routine extension did during the recently-concluded session.
After an FRA extension was approved by the House, its Senate companion, SB 1, stalled in the upper chamber when conservative senators, led by Sens. Paul Wieland, R-Imperial, and Bob Onder, R-Lake St. Louis, objected to the use of Medicaid monies for contraception.
Wieland attached an amendment to SB 1 that bans the use of FRA funds for drugs or devices "that may cause the destruction of, or prevent the implantation of, an unborn child" and bar the use of public money for "contraceptive treatments," including abortion.
Onder successfully sponsored an amendment to restrict the state's approved health care provider list by banning any organization that has affiliates that perform abortions, namely Planned Parenthood.
The amendments stalled SB 1's advance. An 11th-hour effort to adopt the extension failed and the session adjourned. Since then, lawmakers have clamored for Parson to call an FRA extension special session.
Democrats and many Republicans say action is urgent because, while the FRA itself doesn't expire until Sept. 30, its extension must be passed by July 4 to be implemented Oct. 1 without an emergency clause.
Conservative Republicans want a special session to enact Wieland's and Onder's amendments as standard FRA provisions.
Last week, 38 lawmakers from both chambers asked Parson in a letter to call for a special session to formally prohibit the use of public money for abortions and allocating tax dollars to organizations that provide them.
The group, led by Rep. Nick Schroer, R-O'Fallon, said waiting until the 2022 session "to deal with these problems is not a responsible or viable option" and must be addressed quickly.
At a Wednesday news conference, Schroer said he doubts a delay in passing an FRA extension would have much impact but added, "I think that the FRA ultimately will be renewed."
Democrats have their doubts that the Republican schism can be resolved anytime soon.
Republican statehouse leaders "have, all along, dismissed the idea that we wouldn't get it done. That did not stop us from not getting it done," said Rep. Peter Merideth, D-St. Louis, the ranking Democrat on the House Budget Committee, told the Missouri Independent Thursday.