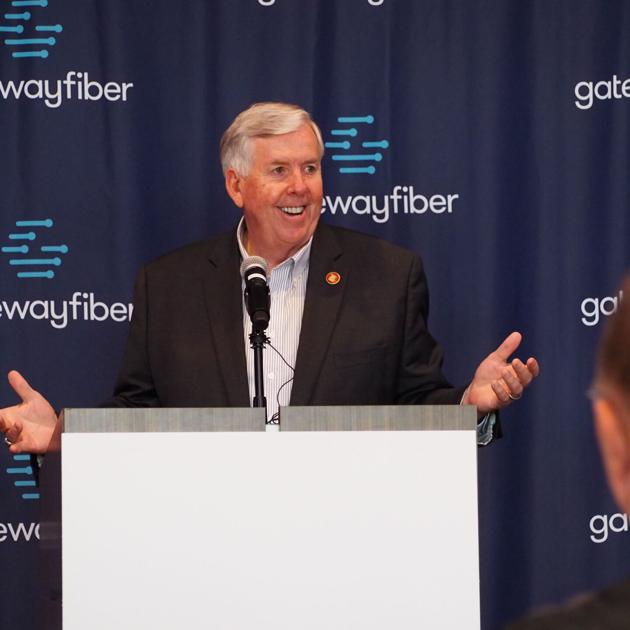 (The Center Square) – Less than 72 hours after the end of the 2021 legislative session, Missouri Gov. Mike Parson praised many of the bills sent to his desk to be signed into law.
"It was a good year," Parson said Monday after an event to promote creation of a new fiber-optic Internet network in St. Charles, Lincoln and Warren Counties. "All in all, I would say it was probably one of the most successful years we've had in a long time."
Parson highlighted four bills helping Missouri's families, businesses and infrastructure – creation of a prescription drug monitoring program, passing the gasoline tax to fund transportation, limiting COVID-19 liability, and instituting a sales tax on online retailers.
"When you think of those four major issues, they have been out there a long time and when you get all of them across the finish line, that's a good year," Parson said.
There was disagreement among Republicans in the Senate on several issues during the final days of the session. After the legislature adjourned last week, leaders pointed toward a special session to complete unfinished work on several issues.
Dan Shaul, R-Imperial, chairman of the House Committee on Elections and Elected Officials, sent a letter signed by six other Republicans on the committee asking Parson for a special session. The committee was unhappy with the Senate's delay on bills addressing voter ID, initiative petition reform and protection from mass mail-in voting and ballot harvesting.
"We're going to have to analyze all of that," Parson said. "You know, there's a lot of moving parts out there. You've got redistricting out there that has to be done at some point. We've got a veto session coming up, but I don't know that there's going to be any rush to get to a special session."
Parson said a requirement for him to call a special session will be discussed with House and Senate leaders.
"The one thing that's certain is there will have to be a very solid agreement between the House and Senate to move forward on any special session," Parson said. "So if the leadership in the House and leadership in the Senate is not on the same page, the governor's office isn't following through."
After the Senate adjourned at about 2 p.m. on Friday, the House kept working until minutes before the 6 p.m. deadline. Members of each body criticized the other for ineffectiveness during Friday's sessions.
"There's always going to be a lot of distractions," Parson said. "I've been in both chambers and now I sit in the executive seat. I don't think it's any surprise when tensions get high toward the end of the session. It's nothing new and you just have to keep getting things across the finish line."
Parson said the accomplishments were more notable when considering the effects of the pandemic across the state.
Less than a week after the Centers for Disease Control lifted mask mandates for those fully vaccinated in the U.S., Parson credited Missouri's focus on workforce development and infrastructure as the top reasons for its economic resiliency. Missouri is currently first in the U.S. in small-business wage growth and ranks in the top five for low unemployment.
"You have to be able to deal with the crisis and you have to be able to balance the economy," Parson said. "Those two things have to happen. In July, I didn't know whether that was the right thing or not. I was sure hoping it was because I believed it was.
"At the end of the day, we now realize we did the right thing in the state of Missouri in the way we handled things. And it was tough. It was tough."