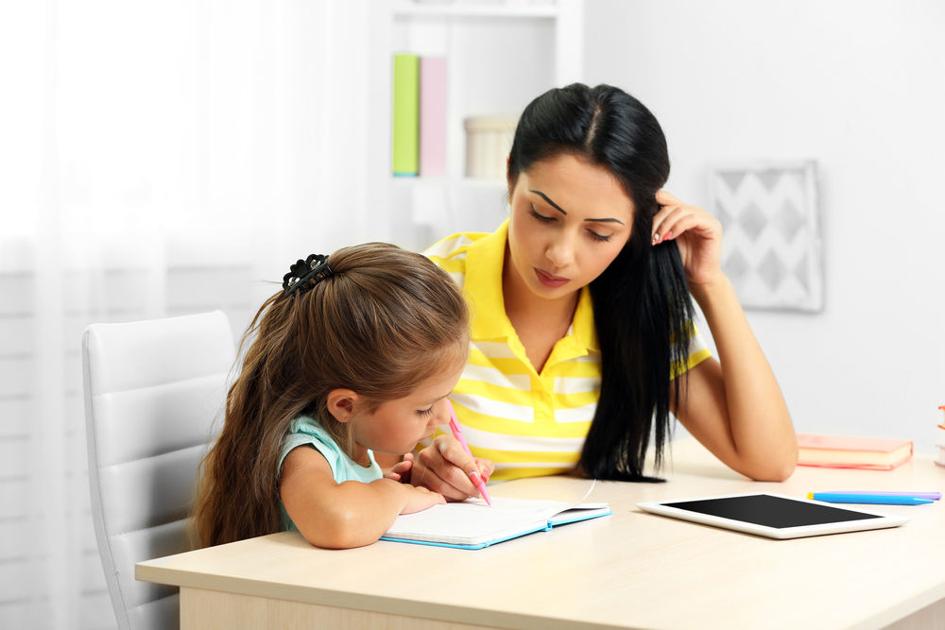 (The Center Square) – As school districts and communities throughout Missouri contend with COVID-19 vaccination rates and mask requirements, home schooling organizations are fielding a steady stream of parent inquiries before the 2021-22 school year.
Home schooling dramatically increased during the second half of the 2019-20 school year as public and private schools shut down due to pandemic restrictions. The U.S. Census Bureau reported about 5.4% of households with school-aged children were home schooling between April 23 and May 5, 2020. By the fall, the number increased to 11.1%.
"It's clear that in an unprecedented environment, families are seeking solutions that will reliably meet their health and safety needs, their childcare needs and the learning and socio-emotional needs of their children," the U.S. Census Bureau reported in March.
A national survey by Education Week last November found 9% of parents who weren't home schooling their children in 2020 said they planned to home school their children at least some of the time during the 2020-21 school year. The research also found:
Home schooling in response to the pandemic is driving enrollment declines in schools and districts across the country, according to a majority of principals and superintendents surveyed.
In October 2021, 58% principals and superintendents listed home schooling as a major contributor to enrollment declines caused by COVID-19 – more than any other single reason, such as losing students to charter schools, private schools, or "pandemic pods" where families hired instructors to teach their children.
The less education and income parents had, the more likely they were to say they were home schooling in 2020-21; 12% whose highest level of education was less than a bachelor's degree said they are home schooling their children at least some of the time, compared to 5% of those with a bachelor's degree or more.
Twelve percent of parents whose children qualify for free or reduced-price lunch said they are home schooling, compared to 5% of parents whose children do not qualify for reduced meals.
"There's been an influx of people who identify as home educators, not necessarily because of choice but out of necessity," said David Klarich, who home-schooled his five children and is a former Missouri legislator who now serves as a lobbyist for home schooling. "More people have become home educators, but I don't know if that's going to be for a year and be in and out. I don't know many people who said they're going to home educate from cradle to college."
When analyzing home school rates by race, the percentage of Black families home schooling increased from 3.3% in the spring of 2020 to 16.1% in the fall. In Missouri, the number of households home schooling almost doubled from spring (5.9%) to fall (10.9%).
"We are seeing another increase again that's similar to last year," said Jacklynn Walters, volunteer media coordinator for Midwest Parent Educators. "Parents want their kids to be able to go back to school without a mask mandate or without a vaccination requirement. They're just wanting the freedom to make a choice."
Walters said she recently attended a meeting where 200 to 300 parents voiced concerns about virus mitigation in schools.
"Some parents are just being extra cautious and not wanting their children around others," Walters said. "But I would say a majority of what we're hearing are people saying they don't want their children vaccinated and don't want their children masked up. They just want to let them be kids and go to school."
Interest remains high, but the volume of inquiries is lower than last year for some home school resource groups.
"When things happened during the school year, I was averaging about 100 calls a day, plus emails galore," said Orilla Crider, co-director of the Missouri Association of Teaching Christian Homes, Inc. "This morning, I answered 50 emails, so I know it's starting to come back again."
As the numbers of COVID-19 cases rise throughout the Missouri and school districts announce mask mandates, some home schooling groups divide inquiries into two groups – those desiring to home school on an ongoing basis and those wanting a temporary solution that's better than the virtual or hybrid learning that took place last year.
"I think a lot of people are not wanting to home school the way home schooling used to be," said Andrea Dodge, the Cape Girardeau County coordinator for Family Covenant Ministries, the largest home-schooling group in Missouri with approximately 2,000 families. "They're basically wanting to pull their kids out of school and have some kind of online curriculum so they can sit their child in front of a screen and just let them go. I've home schooled for 25 years and that's not what I view as home schooling."
Last year's stay-at-home restrictions had many parents balancing working from home while assisting their children with their schooling. While some children succeeded in virtual environments, home school leaders believe home education requires substantial time and effort for optimal learning experiences.
"You're always looking for something to help your child learn and grow," Crider said. "There has to be true dedication to helping your child. It's not just three or six hours a day."
Dodge, the Cape Girardeau County coordinator, sees challenges with those choosing home schooling as a temporary solution during the pandemic.
"I think you will see home schooling moms who really want to invest in their children's education, spend time and teach them, and then you're going to have this second group who are just doing it because they don't know where to put their kid," Dodge said. "For me, that's really concerning. There's also not a lot of families that can't commit to one person to be home all of the time. That's a big commitment when you have a one-income family."
[ad_2]

Originally Appeared Here