(The Center Square) – Two financial issues and several election reforms remained unresolved at the end of Friday's Missouri legislative session.
Legislators didn't pass any solution to an overpayment of state unemployment benefits made in 2020. Earlier this year, legislators stopped the Missouri Department of Labor as it started filing liens and sending collection letters to those who received approximately $109 million in overpayments. Legislators also didn't renew a tax on hospitals that pays for the state's health care costs, known as the Federal Reimbursement Allowance (FRA).
Two days before the session ended, Rep. Dan Shaul, R-Imperial, chairman of the House Committee on Elections and Elected Officials, joined six other Republicans on the 10-person committee asking for Gov. Mike Parson to hold a special session to address election reforms after they stalled.
Surrounded by Republicans late Friday afternoon after the 2021 session ended, House Speaker Rob Vescovo, R-Arnold, told reporters his caucus wants the unemployment repayment problem resolved.
"I would say that issue is not over," Vescovo said. "I can tell you the majority of the people standing behind me care about that issue. It's unfortunate what happened over in the Senate. But this is not the end of that conversation. We all deeply care about the people we represent and the financial struggles they are going through at home. We were disappointed to see that happen."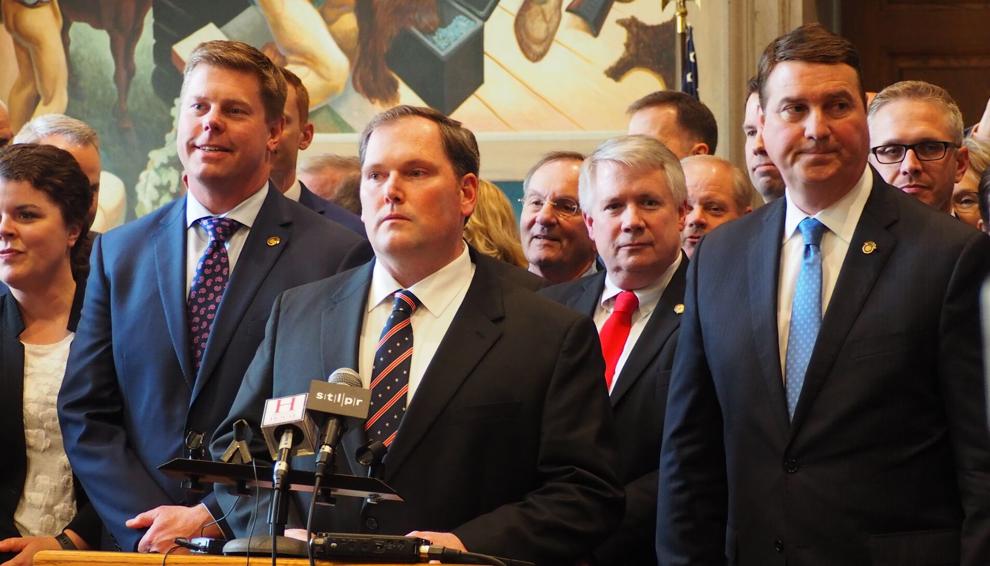 In January, Parson said the overpaid benefits should be reimbursed to the state. The House then negotiated a proposal to forgive the overpayment (House Bill 1083). However, it stalled when Sen. Mike Bernskoetter, R-Jefferson City, added a waiver reducing the length of eligibility for benefits based on the unemployment rate. If the unemployment rate is higher than 9%, benefits would be at the current amount of 20 weeks. If unemployment is below 5.5%, benefits would last 12 weeks.
Minority Leader John Rizzo, D-Independence, expressed frustration with problems in the Senate.
"We don't know a lot of times what bills are going to come up that day," Rizzo said. "That's House stuff. It's been that way the entire year. I get asked by people in my caucus about what we're going to work on today. I say to them you're taking for granted they know what they're going to work on."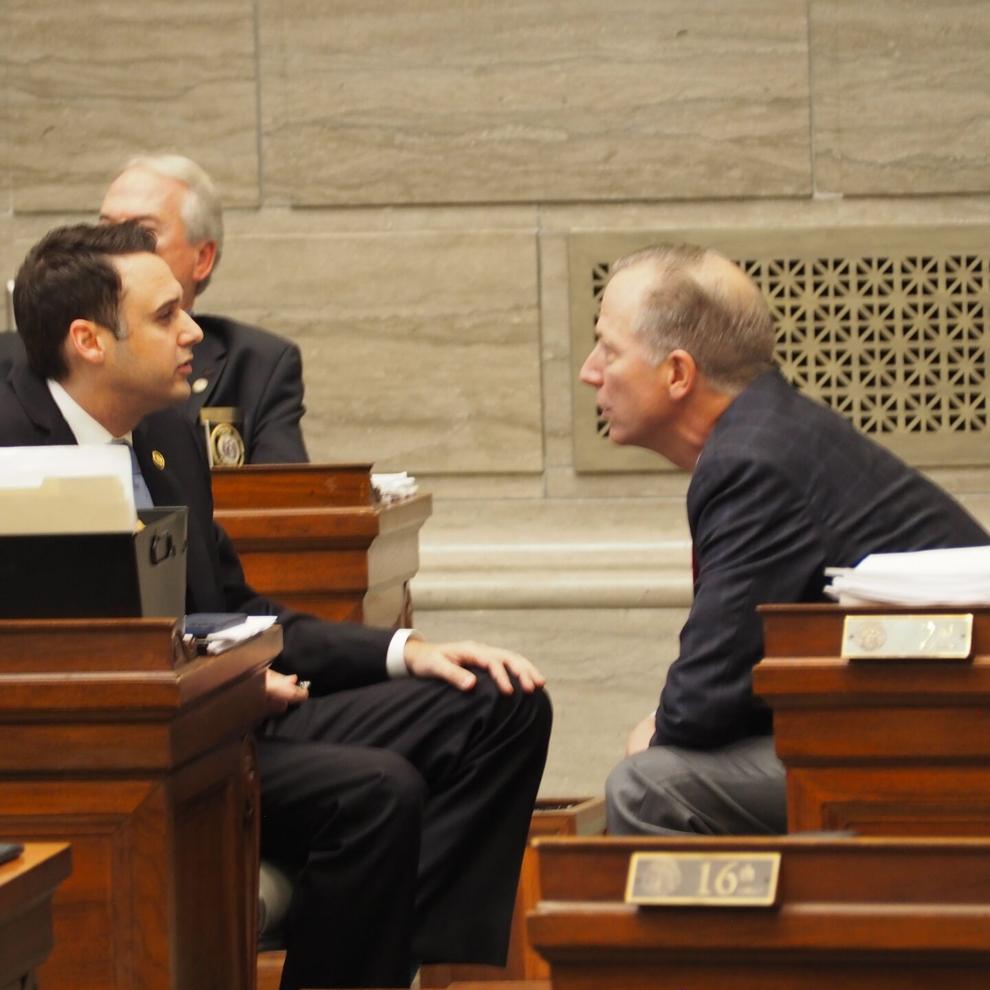 Paul Wieland, R-Imperial, added an amendment to the RFA (Senate Bill 43) to stop use of Medicaid dollars for contraception. Some legislators on both side of the aisle believe the amendment might jeopardize Medicaid as contraception coverage is federally mandated. The law doesn't expire until Sept. 30.
Seven Republican members of the 10-person House Committee on Elections and Elected Officials on May 12 sent a letter to Parson requesting a special session to address election reforms. The letter states voter ID, initiative petition reform and protection from mass mail-in voting and ballot harvesting are being held up in the Senate. It also notes the 2020 presidential election was conducted properly in Missouri, however there were "many discrepancies and issues with the election process in several states across this nation, which are a cause of great concern."