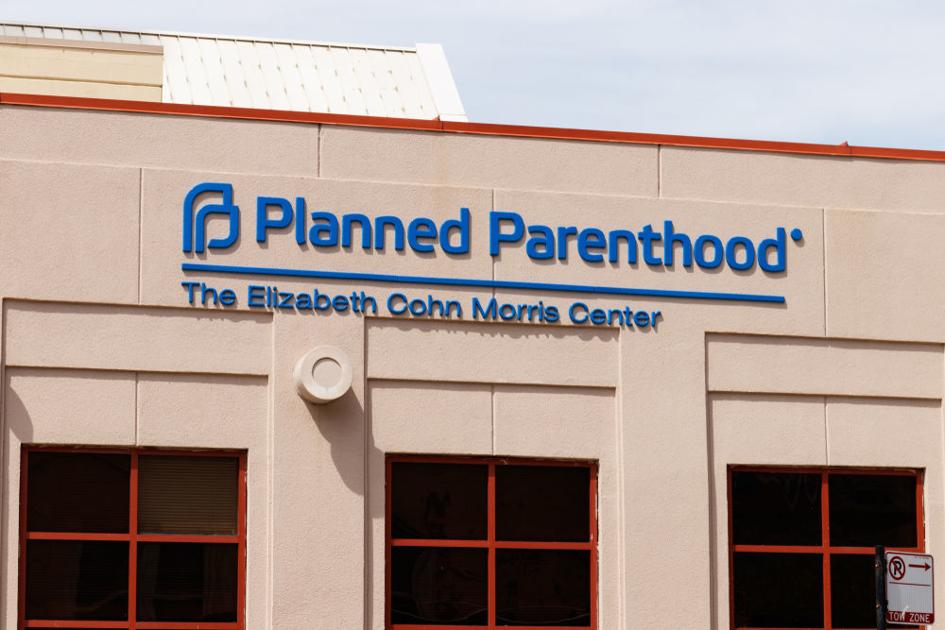 (The Center Square) – Anti-abortion conservatives in both Missouri General Assembly chambers were livid that the Senate adjourned from special session in late June without considering a House-adopted bill defunding Medicaid providers that directly or through affiliates provide abortion services.
The measure, House Bill 2, states federal law cannot "infringe on the right of the people of Missouri to restrict public funds for abortion." It essentially would defund Planned Parenthood, which is affiliated with Reproductive Health Services in St. Louis, Missouri's only clinic that offers abortions.
Sponsored by Rep. Nick Schroer, R-O'Fallon, HB 2 was approved in a 109-45 House vote on June 29, but the Senate opted not to return to Jefferson City to consider it.
The upper chamber had concluded its special session on June 26 by adopting Senate Bill 1, an extension of a Medicaid hospital tax that generates about one-third of Missouri's $12 billion Medicaid budget.
Extending the Federal Reimbursement Allowance (FRA) is typically a routine procedure but was hung up during the 2021 session by pro-life lawmakers who sought to outlaw the use of public money for contraception, abortifacients, and for providers that directly, or through affiliates, offer abortion services.
They got one of their demands encoded into SB 1, which bans Medicaid money for abortifacients, and nearly succeeded in securing another objective with HB 2.
To assuage their anger, Senate President Pro Tem Dave Schatz, R-Sullivan, and Majority Floor Leader Caleb Rowden, R-Carthage, pledged to work with anti-abortion conservatives "in the weeks and months to come to take definitive action" in pushing the proposals outlined in HB 2 and created a new committee to ensure "continued protection of unborn life."
That committee – the 10-member Senate Interim Medicaid Accountability & Taxpayer Protection Committee chaired by Sen. Bill White, R-Joplin – met for the first time Tuesday and hit the ground running during an hour-long hearing with two key state officials.
Department of Social Services (DSS) Acting Director Jennifer Tidball and Department of Health & Senior Services (DHSS) Acting Director Robert Knodell appeared before the panel and pledged to develop new rules specifically addressing Planned Parenthood and its affiliates if the panel directs them to.
Knodell said DHSS is ready for "collaboration" with the committee.
"We've had discussions with a number of senators who are looking to ensure the health and safety of Medicaid recipients as it relates to services they may receive at an abortion facility – which we inspect and regulate at DHSS," he said.
Tidball testified that Missouri Medicaid dollars paid for 25 abortions between October 2015 and June 2021. In every instance, she said, the life of the mother was at stake.
White circulated a 2016 federal Centers for Medicare & Medicaid Services (CMS) memo that allows states to "take certain actions" against a provider when its capability to perform services in a "safe, legal, and ethical manner" is in question.
White said the memo's "ethical" standard could allow "very Pro-Life state" Missouri to fashion rules it finds "ethical."
Defunding Planned Parenthood is a goal, but White asked panel members to consider other issues from funding managed care to upgrading the Medicaid Management Information System.
Vice Chair Sen. Karla Eslinger, R-Wasola, said among other issues is the lack of rural physicians who take Medicaid patients
"I just want to say publicly, and to applaud, frankly, the opportunity for this committee to be able to look into these kinds of issues," she said, "but also be able to do what our mission has been – and that is to stop all abortions."
The Senate Interim Medicaid Accountability & Taxpayer Protection Committee next meets Aug. 4.
[ad_2]

Originally Appeared Here