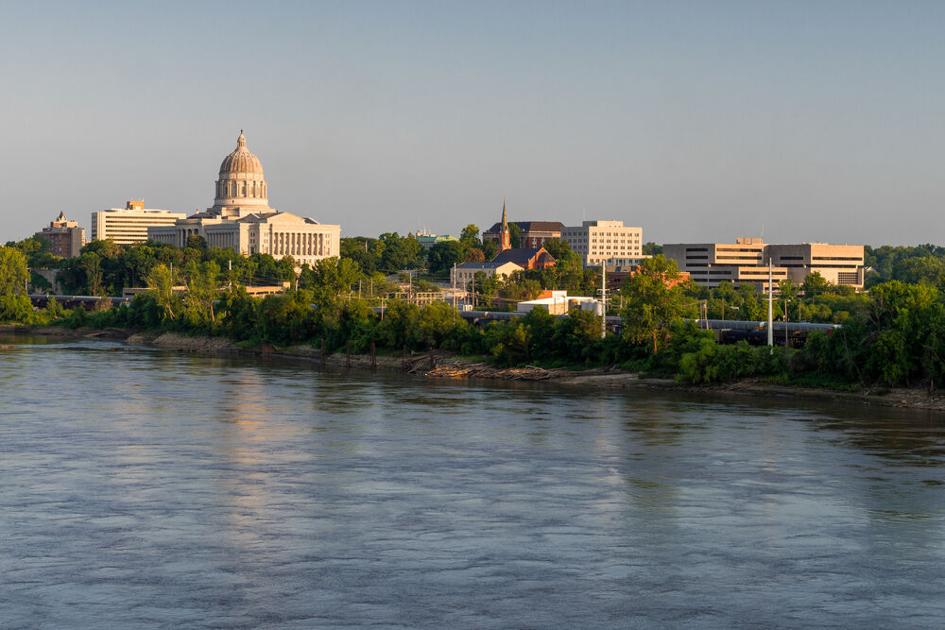 (The Center Square) – The Missouri Senate on Feb. 25 approved a controversial public safety bill that would impose felony criminal penalties on demonstrators who block traffic and deface monuments.
But since Senate Bill 26, filed by Sen. Bill Eigel, R-Weldon Springs, was moved to the House in a 24-9 Senate vote after lengthy floor debates, the measure has idled for nearly a month.
On Monday, after a coalition of lawmakers, civil rights groups and religious leaders demonstrated in Jefferson City against SB 26, the House Crime Prevention Committee opted not to vote on it citing too many unresolved issues with the proposal.
Opponents, primarily Democrats, made the same First Amendment arguments that failed to block SB 26's advance in the Senate.
"If the concern is safety, then I would sure like to see legislation filed that would protect those protesters rather than create a penalty," Rep. Mark Sharp, D-Kansas City, said. "People are not in the streets protesting for fun. They're there for a reason."
If the provisions in SB 26 were state law, Rep. Rasheen Aldridge, D-St. Louis, said his participation in demonstrations over his lifetime would have saddled him with felony convictions and the loss of voting rights.
Aldridge agreed with Sharp in stating protests are not staged got endanger anyone but more often than not are reactions to "seeing people that look like me" killed by police.
SB 26 features five primary provisions:
A "law enforcement bill of rights" for officers under investigation;
Increased penalties for protesters who block traffic;
Increased penalties for protesters who vandalize monuments;
The right for taxpayers to obtain court orders against municipalities that cut police budgets;
A prohibition on granting probation or conditional release to people who have committed dangerous felonies against on-duty law enforcement or first responders."
Eigel agreed Monday to an amendment reducing penalties for first and second offenses of "unlawful traffic interference" to misdemeanors but the third offense would still be a felony.
He dismissed claims that SB 26 violates First Amendment rights and said Sharp's and Aldridge's discussions on race are irrelevant.
"There is no right that you or I have that can come at the expense of the physical safety of our fellow citizens," Eigel said, noting SB 26 addresses the "chaos that ensues" during protests and the potential danger when protesters block roads, especially highways.
Eigel said police-brutality protests that erupted nationwide spilled into St. Louis and St. Charles, where demonstrators blocked Interstate 70 in St. Charles several times in June was a "teachable moment" and the inspiration for SB 26.
Before the hearing, Missouri NAACP President Nimrod Chapel Jr., Dr. Linden Bowie of the Missouri Baptist State Convention, and Rep. Ashley Bland Manlove, D-Kansas City, were among civil rights and religious leaders who spoke out against SB 26.
"People have always taken to the streets to let the government know when they are wrong," Bland Manlove said. "We have to work with law enforcement so they can understand the communities that they're working with and the trials they are facing."
The Rev. Darryl Gray, a criminal justice activist and chairman of a St. Louis jails task force, said he had been jailed for civil disobedience in the past and would probably be imprisoned for years if Eigel's bill is adopted.
"I will go to jail again if I feel that we have to go to that extreme," Gray said. "These types of bills force us to the edge.", and Rep. Ashley Bland Manlove, D-Kansas City, were among civil rights and religious leaders who spoke out against SB 26.
"People have always taken to the streets to let the government know when they are wrong," Bland Manlove said. "We have to work with law enforcement so they can understand the communities that they're working with and the trials they are facing."