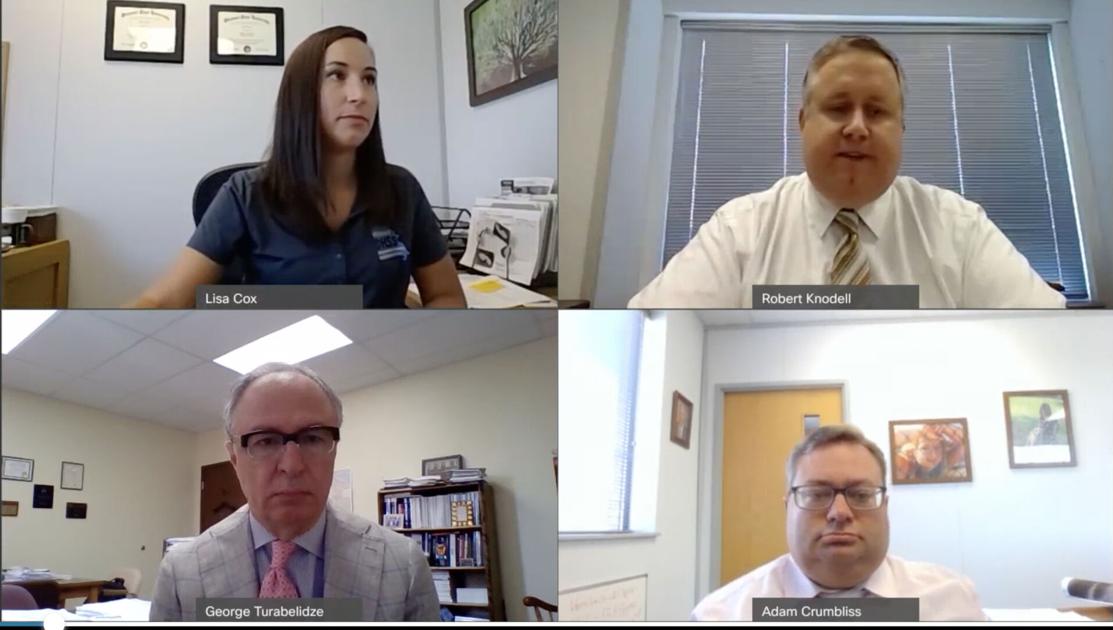 (The Center Square) – Missouri is executing a $5 million taxpayer-funded campaign to educate and encourage the public to get the COVID-19 vaccine as cases increase in areas with low vaccination rates.
"The awareness campaign promotes the importance of vaccination and provides trusted, accurate information from trusted messengers," said Robert Knodell, acting director of the Department of Health and Senior Services (DHSS) during a webinar on Friday with local and national media. "This very significant media campaign is underway. I'm sure many of your media outlets are probably broadcasting it through the paid outlets we're utilizing."
Missouri is currently ranked second in the nation in the number of new cases per 100,000 people, according to the New York Times COVID-19 tracker. The state is averaging 1,077 new COVID-19 cases per day. New cases are up 44% and hospitalizations are up 25% in the past 14 days.
The DHSS website reports 2.4 million people – about 40% of the state's 6.1 million people – completed the vaccination process. To reach a rate of 70%, a percentage established by many medical experts for sufficient herd immunity, about 2 million more Missourians will need to be vaccinated. The multimedia campaign spends $2.50 to reach each one of the targeted 2 million Missourians.
Lisa Cox, communications director for the DHSS, said the organization launched a campaign in November on a "limited budget." She said this campaign will include advertising in the St. Louis and Kansas City Major League baseball stadiums and television commercials will run during NASCAR and the Olympics. Advertising purchases also were made on social and digital media, radio, print publications and metro buses.
"We are strongly focused on education, simple public awareness and allowing people to get the facts," Cox said. "There's so much misinformation out there about the vaccine. Our focus is on encouraging an informed choice. We know everyone has a choice to make regarding vaccination and what's best for them and their family. We highly encourage it, but more than anything I want them to have to make their choice."
Cox said the campaign will be altered or redirected based on ongoing research by its advertising agencies.
"We will have some insights into what might work better in a community or where some specific myths are floating around in an area," Cox said.
Cox also said an incentive program is being developed by the DHSS.
On April 9, the state reached a peak of 84,468 vaccinations in one day. The seven-day average then was 53,341 per day. On Thursday, DHSS reported 4,241 vaccinations and a seven-day average of 6,385.
Urban and suburban areas of the state show higher vaccination rates than most rural areas. Research by the Missouri Hospital Association in April found 28% of respondents were "not at all likely" or "not too likely" to get vaccinated. It also found vaccine information was lowest among Republicans, those making under $50,000, non-college graduates and those describing themselves as somewhat conservative.
"What's going to motivate change in public health strategies is individualized communication for the citizen," said Adam Crumbliss, director of the division of community and public health with the DHSS. "That's why we launched a very aggressive and targeted $5 million media campaign to reach communities of color and communities of interest that have typically had lower vaccination rates.
"We are well known nationally as the 'Show Me State.' Missourians are a skeptical people and we have to demonstrate with data, convincing arguments, facts, and – most importantly – logic to help move people into action."
Knodell downplayed Thursday's exchange of media statements between Gov. Mike Parson and the Centers for Disease Control about federal personnel going door-to-door to encourage vaccinations.
"During our conversations with the CDC, we're very much in agreement," Knodell said. "We don't believe there are individuals who can parachute into Missouri and persuade Missourians that are hesitant to get vaccinated. I don't think that individual is available and, thankfully, our federal partners agree. We're on the same page."
[ad_2]

Originally Appeared Here