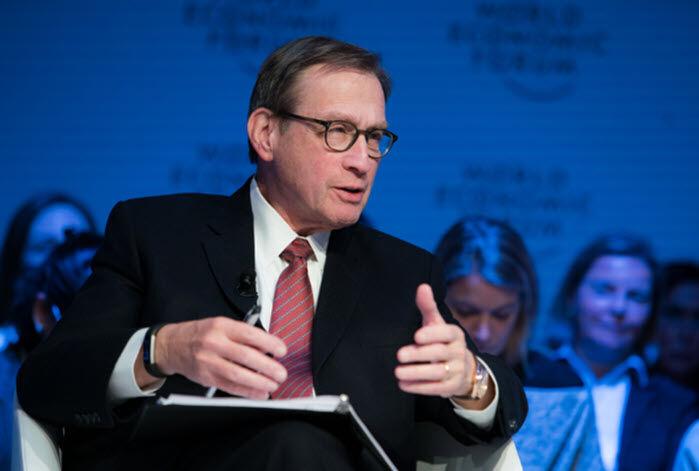 (The Center Square) – Gov. Mike Parson acknowledged on Thursday the frustration of a St. Louis business leader who said he is considering moving his corporate headquarters out of Missouri due to legislative action stopping Medicaid expansion.
Parson had a morning meeting with the St. Louis Regional Business Council on Thursday and recognized the sentiments of Michael Neidorff, the president and chief executive officer of Centene Corp. Neidorff who told Health Payer Specialist, a publication for health insurance executives, he's being asked why one of the largest companies administrating Medicaid benefits in the nation is staying in Missouri. Voters approved Medicaid expansion last August, but the legislature decided against funding it in the state's budget.
"As the largest provider of Medicaid in the United States and a Fortune 42 company, I have to ask myself, 'Why am I in this state?'" Neidorff was quoted in the publication. "This is a state that frowns on this business – what am I doing here?"
Parson said he was confident Centene would keep its corporate headquarters in St. Louis and urged Missourians to look forward.
"He's the CEO and he can say what he wants to say," Parson said later after an event at the St. Louis Science Center. "It's his company, but I think right now we need to see what's going to happen. But I'm very confident. Centene is a huge corporate partner here in St. Louis and we want to keep him in this state. We want to keep people working here."
The amendment to Missouri's constitution to provide the health insurance was approved by 53% of voters in August. Earlier this year, Neidorff threatened to move Centene's headquarters to a new business complex in North Carolina due to crime and the number of murders in the St. Louis region. Centene's West Coast operations are located in Sacramento, California.
Neidorff told the publication he hasn't communicated with Parson since the legislative session ended.
"Wait till he hears we're moving out, he'll probably call me then," Neidorff said.
Parson stated many weren't pleased with various actions of the legislature and asked people to look forward.
"You know it's unfortunate that everybody wasn't happy with decisions that were made, but that's part of the process," Parson said. "We just have to keep moving forward and I'm confident Centene will, too. I know they are disappointed, but at the end of the day it's what people decided in the legislature. And that's part of the process. We've got to deal with this."
More than 6,000 of Centene's 65,000 employees work in Missouri, the rest work in 28 other states. Neidorff's total 2020 compensation was $25 million as the company achieved $79 billion in annual revenue. Two political action committees, Healthcare for Missouri and Missourians for Healthcare, raised $10.7 million to support Amendment 2. Reports filed with the Missouri Ethics Commission show Centene contributed $250,000 in June 2020 to Missourians for Healthcare, but no donations from Neidorff personally.
Parson said he's met with Neidorff in the past and expressed hope for Centene to keep its headquarters in St. Louis. He also predicted the Medicaid matter will soon end up in court.
"We've talked about different things before," Parson said. "We're going to do everything we can to make sure those businesses stay in Missouri. I think it's too early to even anticipate those things. We don't know what the end result is going to be. One, this is going to end up in the courts with some sort of court action. But I think it's too early to talk about losing jobs and companies moving."
Medicaid expansion would provide health insurance coverage for approximately 275,000 additional Missourians. Health Payer Specialist estimated a third of those newly insured would likely become Centene members through Missouri's Home State Health plan. Medicaid expansion would cost approximately $1.9 billion annually with 90% paid by federal funding.
Neidorff said uninsured Missourians needing health care will force hospitals to increase the cost of care for those with insurance.
"If people don't have coverage, don't have a doctor, they go to the emergency room when they are sick and then the hospitals cost-shift to employers," he told the publication. "We are a large employer with 6,000 to 7,000 employees, so it will have a big impact on us."
Republican House leaders said expanding a government plan went against their principles and agenda.
"For some of our members, this was a fundamental issue that they disagree with and that was the ability we gave them – to vote the way they felt was necessary," House Speaker Rob Vescovo told reporters on May 7, the conclusion of the week the state's $35 billion budget was approved by the legislature.
Republicans touted many increases in budget items for adoption and foster care. They also emphasized there wasn't enough funding to pay for Medicaid expansion.
"We chose to prioritize the most vulnerable in society in Missouri who do rely on Medicaid," said House budget chairman Cody Smith, R-Carthage, said Friday after the session ended. "It's for those folks who aren't able to work and who are unable to provide for themselves. If we paid for things like Medicaid expansion, that's less money for the rest of Medicaid and education. We've been consistent on that from the beginning and the Senate concurred with that."
Neidorff didn't foresee the magnitude of the legislature's action until last week.
"Not with the force it did until it actually happened," Neidorff told the publication. "I looked at it from a democracy standpoint but also from the business and Centene perspective."
Parson appeared to start bureaucratic steps to prepare for Medicaid expansion as the legislative session drew to a close. But the day before the session ended, Parson ordered state officials to notify the federal government that Missouri would not be participating in expansion.