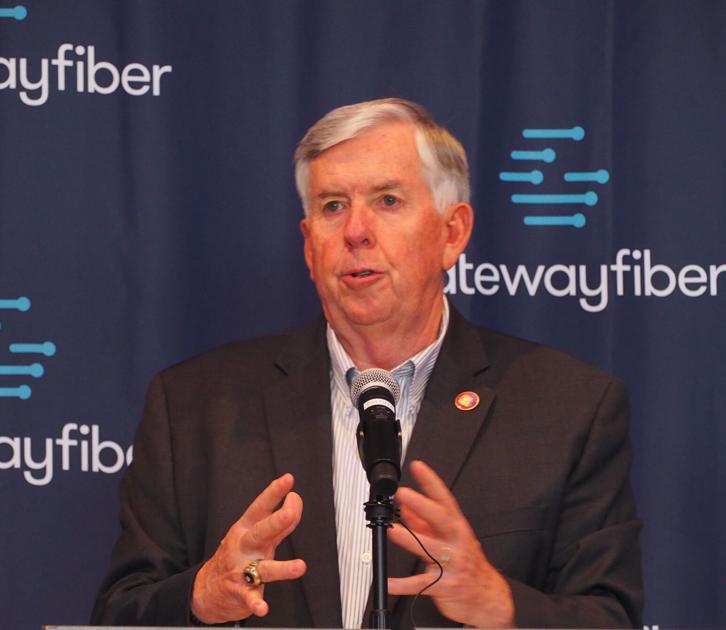 (The Center Square) – Gov. Mike Parson is seeking a funding solution for Medicaid expansion after the state Supreme Court unanimously ruled it constitutional last week.
State Rep. Cody Smith, R-Carthage and chairman of the budget committee, is pledging to work with Parson, but isn't open to appropriating more funding now and expects the program to run out of money by year's end.
Both leaders spoke to the Missouri Times about the next steps to be taken to implement the voter-approved expansion. About 275,000 Missourians between the ages of 19 and 64 who annually earn less than $18,000 would be eligible. About 90% of the estimated cost of $1.9 billion would be paid by federal funds.
After the end of the legislative session in May, Smith said Medicaid funding in the fiscal year 2022 budget was for "those folks who aren't able to work and who are unable to provide for themselves. If we paid for things like Medicaid expansion, that's less money for the rest of Medicaid and education."
On Thursday, Smith said the state's Medicaid program will probably run out of money if it serves the newly eligible. Enrollment was to begin July 1.
"If the department is compelled through judicial action to implement and enroll benefits toward the expansion program, they're going to have to pay for it out of money appropriated for other populations in the Medicaid program," Smith said. "That means they will run out of money much sooner than they would normally, and unless they cut Medicaid rates or shoehorn the benefits into the amount appropriated – which means cutting services to someone somewhere – they're going to have to ask for additional appropriation for additional benefits."
Rep. Sarah Unsicker, D-St. Louis and minority caucus policy chair, told The Center Square it's not clear how long the Medicaid funding will last once the newly eligible can enroll.
"I don't have information on whether what we've appropriated is going to last until next January or not," Unsicker said. "I'm not sure if anyone really knows that. We do know it is not all of the federal money that we're going to get. Medicaid is going to cost more than what's been appropriated for the year. But I don't know whether what was appropriated will last until we pass a supplemental budget or not."
Parson said the unanimous Supreme Court ruling dictates appropriate legislative action.
"We've got to figure out a solution," Parson said. "I don't think this is something we can sit on for months and say we're not going to do anything. It was a unanimous decision on the Supreme Court which pretty well tells you, like it or not, that's the decision, and we've got to figure out how to deal with that."
Rep. Unsicker said a special session to appropriate more funding for Medicaid would be acceptable if legislators narrowed their focus to that task.
"If it's needed and there is an agreement on what to do, I wouldn't have an objection to doing a special session," Unsicker said. "I would hope that it would be limited to the topic at hand, however."
Smith pledged to work with the governor and acknowledged Parson was "in a difficult place between two branches of government." However, Smith criticized the seven Supreme Court justices for not understanding the legislature's decision not to appropriate funds for Medicaid.
"I find it absurd that the seven people in Missouri who think that we did appropriate money for Medicaid expansion are the seven members of the Missouri Supreme Court," Smith said. "From the legislature's perspective, we've spoken on this, and obviously we've been through a lengthy debate and process."
The Supreme Court remanded the case back to the Cole County Circuit Court. In June, Circuit Court Judge Jon Beetem gave a victory to the legislature and executive branch by ruling the question of the constitutionality of expansion needed to be answered.
"My biggest concern is we don't want a judge making all those decisions for the legislative body and for the executive branch," Parson said. "I think it's important that we take some sort of action, and the legislature will have to be involved in that process."
The Missouri Times also posted an editorial by Smith promising to reform Missouri's "broken" Medicaid system.
"Plagued by high costs and poor outcomes, our citizens deserve and have demanded better," Smith wrote. "But entrenched special interests and wealthy non-profits are now running off to court to try and prevent even the most common sense of Medicaid reforms from being enacted. …
"Missouri deserves a health care system designed by its elected leaders – not trial lawyers. Ultimately, I am confident that common sense will prevail, and our state will enact the legislature's plan for cost-effective, patient-centered care. The health of our citizens and our state budget depend on it."
[ad_2]

Originally Appeared Here