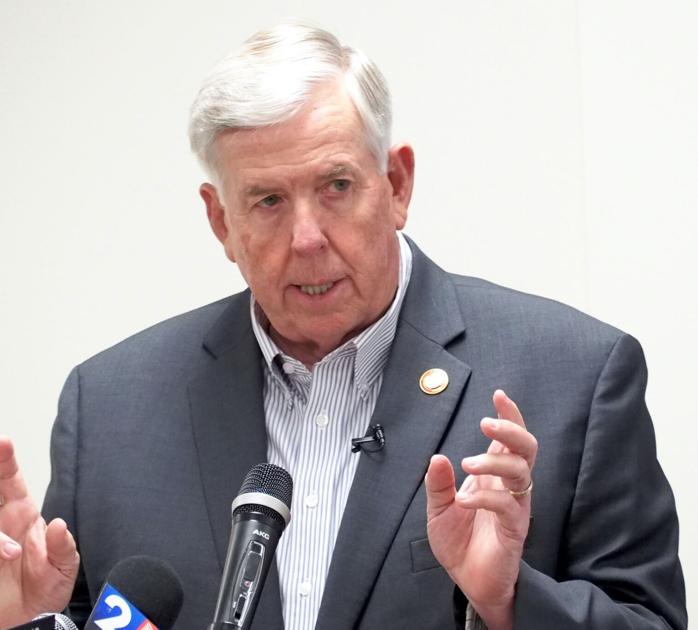 (The Center Square) – A powerful Missouri state senator wants the state's education commissioner axed over what she believes is a dismissive response to concerns about critical race theory, but Gov. Mike Parson is having none of it.
In Missouri, state lawmakers and education officials develop learning standards while curriculum, materials and instructional strategies are determined by locally elected school boards following a 2014 reorganization championed by Republican lawmakers, the governor said in a radio interview Friday.
Therefore, Parson told Sedalia's KDRO, Department of Elementary & Secondary Education (DESE) Commissioner Dr. Margie Vandeven "doesn't have the authority to even authorize that criteria in the state of Missouri."
Senate Education Committee Chair Sen. Cindy O'Laughlin, R-Shelbina, called for Vandeven's ouster during a July 27 discussion in Springfield.
"We need a new leader at DESE and the governor can make that happen. And he will only make that happen under immense public pressure so just keep that up here and bombard his office," she said.
O'Laughlin, a former school board member and Christian school administrator, also chairs the Legislature's Joint Education Committee, which staged a three-hour July 19 hearing on critical race theory that exclusively featured testimony from invited opponents.
According to the Springfield News-Leader. O'Laughlin told the gathering last week that she invited Vandeven to the hearing but she didn't show.
"Every time I talk to her about something happening in the schools she says, 'We're not responsible for that,'" O'Laughlin said. "We just had a hearing about CRT, she was on vacation."
Vandeven agreed to attend the hearing originally scheduled for June 30 but, according to a DESE statement, on June 25, the hearing was changed to July 19.
That very day, DESE said it informed O'Laughlin that Vandeven would be "out of the state" on July 19 and O'Laughlin's office agreed DESE Director of Governmental Relations Michael Harris could attend on her behalf.
Vandeven also provided a letter that included a statement read by Harris: "To the best of my knowledge, the vast majority of our K-12 public schools are not teaching critical race theory. Critical race theory began as a higher education academic study some 40 years ago, looking at how race and inequality impact systems and institutions in our country. As such, the state Board of Education has not taken a position on this."
O'Laughlin dismissed Harris' presence and Vandeven's statement as insufficient. Harris "just basically said what she told him to say, that none of that was happening," she said.
On July 12, DESE sent surveys to all 550 K-12 and charter school districts in the state. Of the 425 that responded by Friday, one – Kansas City – said it uses CRT and two said they use components of the New York Times 1619 Project in curriculum.
O'Laughlin mocked the survey.
Vandeven "put the survey out to all the schools saying 'Are you teaching it?' and they all said 'Well, no, we're not teaching that,'" O'Laughlin said. "And so then she sends it all out to the press and so, you know, she needs to be replaced."
That's not happening, Parson said.
"It's unfortunate the senator would say that when you consider the job that Margie has done since she has been here," he said. "Look, the only way critical race theory can be taught in a school – the only way – is if the locals let it happen. That's controlled by the local school boards in your hometown."
Parson said it seems O'Laughlin and others forget they gave that authority to local boards in 2014. "That was done by the legislators, I might add, four or five years ago that put that control in the local level – that's state law," he said.
[ad_2]

Originally Appeared Here