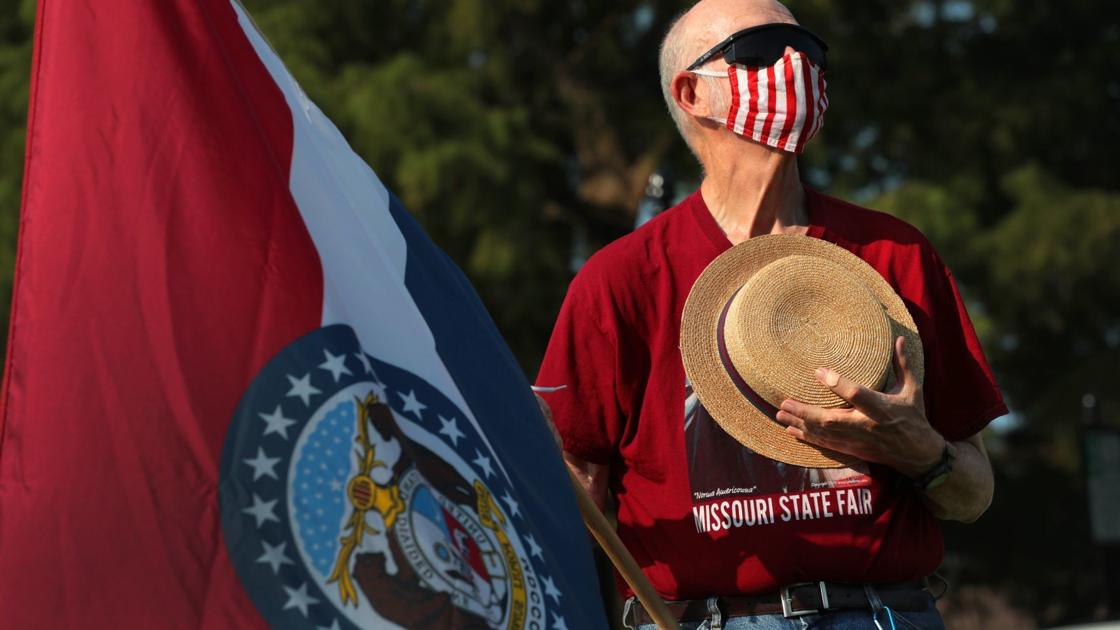 He said the world Missourians have inherited is "complex," and that Missourians over 200 years have "become a complicated, diverse, interesting people numbering more than six million.
"There still remain among us some 27,000 people who are descendants of the original indigenous peoples who were here long before there was a Missouri," Kremer said.
Missouri Supreme Court Chief Justice Paul Wilson also delivered remarks to the crowd.
"There have been times that showed the best of who we are and other times that showed the worst we can be," Wilson said. "At the beginning of our history together, tens of thousands of Missourians were owned by other Missourians. Women could not vote or own property as men did. We forcibly removed the Mormons from Jackson County and the Native Americans from across this state.
"But Missourians also fought for each other and rescued each other from countless tornados, floods and other disasters," Wilson said. "We pulled together when times were hard, as recessions and depressions came and went. We fought to free enslaved peoples and to protect the defenseless around the world in hundreds of places whose names we can never forget.
"We've been a force for light more often than we've been the cause of darkness," Wilson said. "When times are tough and a fight needs fighting we stand together as one. And do you know why? Because we are one. And when things are tough, we don't have the time or energy to spare to try and convince ourselves otherwise."
[ad_2]

Originally Appeared Here