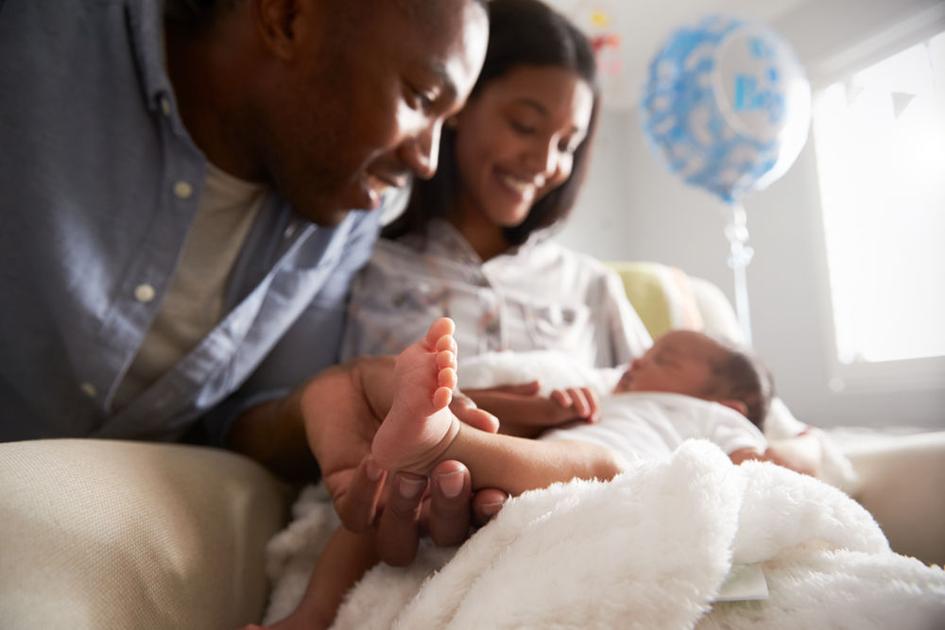 (The Center Square) – When using the maternal mortality rate to measure the strength and quality of health care, Missouri ranks below the nation but is focused on improving.
Maternal mortality is considered globally to be a key indicator for a geographic area's overall health. Missouri's rate increased 27% in 2018, according to research conducted by a review board and published by the state's department of health and senior services.
"Although we're making progress toward a system that recognizes and addresses the root causes of maternal morbidity and mortality, much work remains to develop a system that delivers these supports broadly, equitably, and during and between pregnancies," said Herb B. Kuhn, president and chief executive officer of the Missouri Hospital Association.
Missouri's review board recommended expanding Medicaid coverage to one year for all mothers after giving birth and for all conditions. It also recommended the state expand Medicaid. Last week, the Missouri Supreme Court ruled voter-approved Medicaid expansion was constitutional after the legislative and executive branches halted increasing the program.
The Missouri Pregnancy-Associated Mortality Review: 2018 Annual Report revealed the pregnancy-related mortality ratio in the state was 33 deaths per 100,000 live births in 2018, up from 26 in 2017. The report stated 82% of the deaths were determined to be preventable. Nationally, the Centers for Disease Control (CDC) reported the 2018 mortality rate was 17.4 per 100,000 live births in the United States. Historically, the U.S. ranks last among industrialized countries.
Two leaders from Ascension, the largest nonprofit Catholic health care system based in St. Louis, highlighted the importance of maternal and infant outcomes in an article published last month in Health Progress, the Journal of the Catholic Health Association of the United States.
"Despite advances in medicine and the presence of vast health care resources, women in the U.S. are more likely to die from complications from pregnancy or childbirth than women in similarly developed nations," wrote Mary Paul, vice president of solidarity and accountability for Ascension and Alli McNeil, director of solidarity for Ascension. "Maternal and infant mortality rates reflect many societal factors that highlight health disparities. The factors that drive these disparities are complex and may lead to, or even cause, poverty. Barriers to health and health care include access to food, housing and education; mental health issues; transportation; and access to culturally relevant health services."
The state's Pregnancy-Associated Mortality Review (PAMR) Board was established in 2019 by Senate Bill 514. It's one of 25 states funded by a grant from the CDC's Enhancing Reviews and Surveillance to Eliminate Maternal Mortality program. The board is comprised of a multidisciplinary group of experts from across the state who examine the causes and contributing factors associated with maternal mortality. The board also determines interventions to help prevent deaths in the future. The 2018 report provided key findings from its research and a list of recommendations for the legislature, health care providers and community organizations.
"Maternal mortality events, those where a mother dies during or shortly after pregnancy, are internationally viewed as an indicator that may be used to judge the overall health of a country, state, or community," the report says in its executive summary.
"More than 80% of pregnancy-related deaths are preventable," said Kuhn, with the Missouri Hospital Association. "However, the factors that lead to these deaths – and the associated behaviors and conditions that produce long-term harm for mother and child – often are disconnected from the birth experience itself. Reducing harm requires a broader view, encompassing health maintenance and quality care improvement throughout pregnancy, and supporting mothers' and children's health after."
The state identified deaths of Missouri residents that occurred when a woman was pregnant or within one year postpartum. Information regarding pregnancy and death was sent to the PAMR Board. The 60-page report provided detailed information on five key findings:
Mental health conditions were the leading underlying cause of pregnancy-related deaths.
Substance use disorder contributed to 54% of pregnancy-related and 43% of pregnancy-associated but not directly related deaths.
Black women living in Missouri are four times more likely to die within one year of pregnancy than white women.
Black women living in Missouri also experience a higher rate of severe maternal morbidity (220 per 10,000 live births) than white women (89 per 10,000 live births).
Women on Medicaid in the state of Missouri are four times more likely to die within one year of pregnancy than those with private insurance.
More than a third of the PAMR Board's 16 recommendations for improvement involve legislative action and increased funding:
Provide funding by 2022 for the extension of Medicaid.
Extend Medicaid coverage to one year postpartum for all conditions (including medical, mental health and substance use disorder), even if the woman did not start treatment prior to delivery, to target women whose condition is exacerbated in the postpartum period.
Provide funding for a statewide Perinatal Quality Collaborative by 2022.
Provide immediate funding to establish a statewide Perinatal Consult Center to provide telehealth services for substance use disorder and mental health conditions.
Remove barriers to telehealth care by participating in the proposed interstate counseling compact, expanding the pool of mental health care providers available while decreasing the interruptions to patient services.
Expand broadband infrastructure to accommodate the rapid advancements made in telehealth options.
The report said the necessity of responding to the COVID-19 pandemic in 2020 severely impaired the actions recommended in the report on 2017 data.
"Staff time was moved away from these projects and reallocated to aid in the state efforts to combat the pandemic as necessary," the report said. "Additionally, the COVID-19 response resulted in delays of approval and distributions of fact sheets and other documents which were created in response to the recommendations of the PAMR board."
The PAMR board is continuing to review cases and is nearing completion on 2019 data. It will soon begin analyzing 2020 information, according to a statement announcing the 2018 report.
"The death of a woman during pregnancy, childbirth, or within the first year postpartum is a tragic occurrence that has immediate and lasting influence on her family and communities," the report said. "These deaths also act as an early warning system for a society's health, reflecting upon a variety of health determinants ranging from individualized factors to more systemic issues."
[ad_2]

Originally Appeared Here