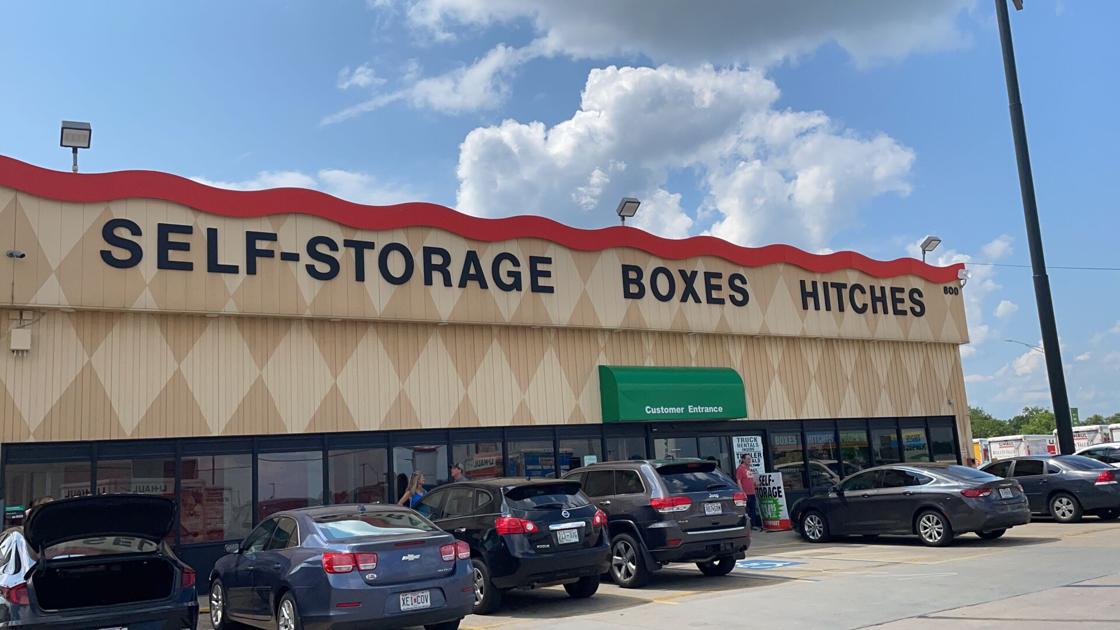 COLUMBIA – The number of storage units in Columbia this summer are few and far between.
According to an employee at U-Haul Moving and Storage at the University of Missouri, the facility gets 75 to 100 calls per day regarding available storage units. 
"It's what we're known for," U-Haul employee Adrian Hendricks said. "Anything we have to contain your personal belongings is very scarce."  
Hendricks said the shortage really started after the Jefferson City tornado back in 2019. Since the tornado, storage units as well as "U-Boxes" have been scarce. 
"We've had to maintain [Jefferson City's] need for storage units as well as ours," Hendricks said. 
Success! An email has been sent to with a link to confirm list signup.
Error! There was an error processing your request.
Hendricks believes more storage units will be more readily available during the fall heading into the winter season. U-Haul is also building a warehouse that is expected to be built within the next year and have triple the amount of storage units available now. 
"The college students also have most of our storage units because we are right next to Mizzou," Hendricks said. "Not only that, but the people around Columbia need them as well. Summertime is our busiest season."
Hendricks has one word for those who are looking for storage units: patience.
"Patience is a virtue," Hendricks said.
[ad_2]

Originally Appeared Here